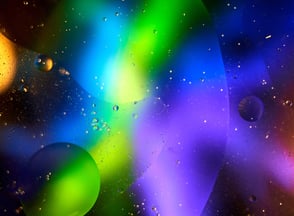 Ted Perkins, aka the "Tips & Tools Guy" is a SMART facilitator and producer of our popular SMART Recovery video series including Tips & Tools for Recovery That Works, Life Beyond Addiction, Facilitator Spotlights, and more. A natural skeptic and avid humanist, he has always been open to ways to better himself, especially in his recovery. One way in which he's done this is looking into the possible therapeutic value of psychedelic drugs. In this podcast he openly shares some of his experiences with people so they can understand the powerful impact they made in his life.
In this podcast, Ted talks about:
How alcohol was normalized growing up in other countries
His path from college to the entertainment industry being full of parties and substances
Realizing he was living a suboptimal life because of alcohol
Finding SMART and becoming a facilitator
Trying LSD in the 1980's and integrating the experience into his ongoing relationships
Trying to be the best Ted he can be
Learning about the popularity of psychedelics to aid in recovery
His experience at a psychedelic summer camp in Costa Rica
Being treated with Ketamine by his therapist
The connection between his psychedelic experience and using SMART
Getting what you need, not what you want
Having a deeper emotional connection to the people in his life
Additional resources:
---
Click here to find all of SMART Recovery's podcasts
---
PLEASE NOTE BEFORE YOU COMMENT:
SMART Recovery welcomes comments on our blog posts—we enjoy hearing from you! In the interest of maintaining a respectful and safe community atmosphere, we ask that you adhere to the following guidelines when making or responding to others' comments, regardless of your point of view. Thank you.
Be kind in tone and intent.
Be respectful in how you respond to opinions that are different than your own.
Be brief and limit your comment to a maximum of 500 words.
Be careful not to mention specific drug names.
Be succinct in your descriptions, graphic details are not necessary.
Be focused on the content of the blog post itself.
If you are interested in addiction recovery support, we encourage you to visit the SMART Recovery website.
IMPORTANT NOTE:
If you or someone you love is in great distress and considering self-harm, please call 911 for immediate help, or reach out to The National Suicide Prevention Hotline @ 800-273-8255, https://suicidepreventionlifeline.org/
We look forward to you joining the conversation!
*SMART Recovery reserves the right to not publish comments we consider outside our guidelines.*