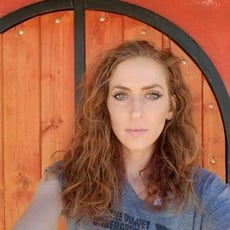 In part 1 of this series, we shared the story of Caitlin Darfler. After two years of trying different recovery programs, Caitlin found SMART Recovery. Now two years into her recovery from an opiate addiction, Caitlin is busy building a new life that supports the things that she values most: family, music, and helping others find their own path to recovery. Click here to learn more about Caitlin in part 1 of this series.
Caitlin's story is amazing and empowering. Best part is … it doesn't stop there. Because of her journey, she has dedicated herself to helping others find a better life by starting SMART Recovery meetings in Flint, Michigan – a community that is consistently ranked among the top cities for opioid and heroin addiction.
"Flint is a community that is suffering in so many ways," said Caitlin. "When I first began spending time there they had just begun experiencing the devastating water crisis that has now plagued them for years. Around that same time, Flint was named one of the worst cities for heroin use in the U.S. I quickly realized the need for help was great."
Caitlin's efforts to bring SMART Recovery meetings to Flint, a 142-mile roundtrip from her current Metro-Detroit residence, are now a labor of love. In her thirties, Caitlin became close with many people from Flint – one of them being Drew Nelson. Like Caitlin, Drew was also seeking an alternative approach for his own recovery. He found SMART Recovery and had high hopes for starting meetings in Flint himself. Unfortunately, at that time there were no SMART meetings in Flint and Drew did not live to realize his goal of starting a SMART meeting himself. Caitlin believes that if he had the opportunity to experience SMART Recovery, like he so desperately wanted to, he might still be alive today.
"Toward the end of 2016, I was helping my friend Drew become the first SMART Recovery facilitator in the Flint area," said Caitlin. "When he died suddenly, his friends in Flint and I pulled together an amazing memorial benefit for Drew, with the proceeds intended to support the start-up of SMART Recovery meetings in Flint. It was at this benefit that I first decided to start playing music again."
Feeling the love and the urgent need during that fundraiser, Caitlin soon decided that she herself should be the one to facilitate SMART meetings in Flint to honor Drew's life. She and a friend, Christina Kopka, teamed up with nonprofit organization Serenity House of Flint, a recovery community and organization that advocates and provides holistic care resources for people in addiction recovery. It is at Serenity House where Caitlin and Christina facilitate their SMART Recovery meetings under the name of GenCon SMART Recovery.
"After his death, it was difficult to accept that there was no one to take the reins. It only felt right that I help bring SMART to Flint myself," said Caitlin. "Drew, once again, brought the right people together to accomplish his goals."
After playing at Drew's benefit, Caitlin was asked to join a band – The Devil Elvis Show – by Chris O'Droski, a long-time friend and her first SMART meeting facilitator. The band regularly plays all over the state of Michigan at recovery events. Music was a big part of her life growing up and has once again become a large part of her life and overall recovery success.
She has also since become certified by the CCAR organization as a peer recovery coach. The possibilities for Caitlin's future and impact are limitless.
"It is my mission to honor Drew's life by helping people in Flint find the recovery support they need," said Caitlin.
---
Help Us Reach More Communities and Individuals in Need
As demonstrated in Caitlin's story, the ripple effect of changing one life, changes others. It is because of individuals like Caitlin, who experience SMART and then decide to use their time, energy and resources to spread its self-empowering messages, that we are able to reach more and more people who need support.
Unfortunately, there are communities like Flint – and individuals like Drew – all over the United States that desperately need increased access to free, self-empowering, science-based mutual help groups. We are working to meet that need.
Your year-end gift to our Growth Fund will be put to work immediately, to help more people like Caitlin and Drew find the self-empowering recovery tools and peer support they need to overcome addiction and go on to live fulfilling and meaningful lives.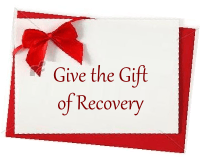 DOUBLE Your Impact: Your tax-deductible gift, made before midnight on December 31, will be matched 100% and will go twice as far to help more people recover from addiction.
Thank you for your support!