Like so many in sports and other walks of life, the introduction and ongoing accessibility to painkillers after an injury became DeSean Duncan's ticket to addiction.
---
How DeSean Found Opioids
DeSean grew up in a suburb of Boston, excelling both on the football field and on the streets. He punched his ticket to get off the streets by earning a football scholarship to a university in Florida. Just three games into his college career, he dislocated his shoulder. He was provided pain medication by his athletic trainer and told to get back into the game. He then received a prescription for a high dose of Percocet that he continued over the next four years of his collegiate career.
During his senior year, DeSean was given an opportunity to play on the practice squad for an NFL team, on the condition that he quit the pills. He was given six chances to pass a drug test before he finally lost the opportunity to pursue his dream. He was heartbroken and without a plan for his future.
What came next was a difficult time for DeSean. His addiction escalated. His family attempted to help him many times. He was in and out of 35 different treatment programs, all to no avail. Despite everyone's efforts to help him, his opioid addiction progressed to heroin use.
"I was no longer using drugs to get high. I was using drugs to die," says DeSean.
---
How DeSean Found SMART Recovery
But during a fateful encounter with a nurse at a treatment center, DeSean was referred to an outpatient program in Boston. It was in this program that DeSean found SMART Recovery. After unsuccessfully attending other support groups, DeSean was understandably skeptical of SMART. He sat in the back of the room with his feet up and sunglasses on until a message resonated with him: "If you have a higher power, great. But if you don't, you can still get sober." He sat up and began to listen.
"I didn't think I was powerless," DeSean explains. "I felt like I needed to find a way to get my power back. I needed to find a way to become somebody more than DeSean the gang member, or DeSean the football player. Because that was the only identity I had."
The SMART philosophy and use of the tools clicked for him. He discovered a new path to recovery and, in the process, discovered himself.
"SMART Recovery gave me a way to discover myself – who I was, what I wanted to do, who I wanted to be," he said.
---
How DeSean Gives Back to His Community
After being in recovery for six months, DeSean was asked by a local football coach to help with his high school football team. In that moment, DeSean found something he was passionate about. This opportunity provided DeSean a spin on his football dream.
DeSean's life beyond addiction took off from there.
He was inspired to help others in their recovery, starting with those in his hometown and who likely have grown up with similar circumstances. He started a SMART Recovery meeting in the heart of Roxbury, an inner-city community. From that meeting, five additional African American facilitators have been inspired to lead SMART Recovery meetings. This is especially meaningful to DeSean and his community because there had been no active African American facilitators in Massachusetts before DeSean.
Between his professional work and coaching, DeSean works with youth about 12 hours a day. He is employed at a recovery teen center which recently started the first SMART Recovery Teen meeting in the state.
"I look like them. I've been through their experiences," said DeSean. "And I give them the hope that they can do anything they're passionate about. They can be anything they dream to be. I show them the same support, care, and love that I wished I had gotten when I was younger."
"Today I live a meaningful life," DeSean said. "SMART Recovery gave me back that hope that I had lost. Gave me back a passion for life. And I continue to carry that message."
---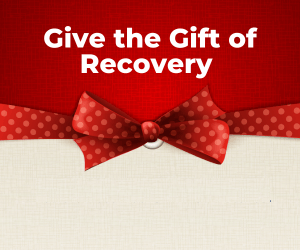 Everyone deserves a chance to recover from addiction. But, just as DeSean found – even today – recovery options in many communities are limited. Unfortunately, many young people never find what they need to recover. At SMART Recovery, we are working to change that by making our self-empowering, stigma-free peer support meetings available wherever they are needed.
Please consider making a special year-end gift to our Growth Fund. Your gift equips people like DeSean with the skills needed to overcome addiction, enjoy better health, and build meaningful and fulfilling lives. And, in the case of DeSean and many others, it creates a ripple effect that positively impacts many others in their communities and beyond.