Spend It Wisely: What to Do with Your Newfound Time
By Micah Robbins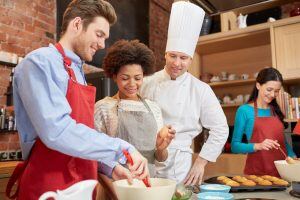 It feels like a distant memory: Nights spent in bars and clubs followed by dark days under the covers. Partying used to take up a lot of your time, and now that you're clean, your schedule is pretty clear. This newfound time can present both opportunity and angst. The secret to success is to spend your free hours wisely, so you can continue down the right path toward the best possible you.
First, keep in mind that you will likely have to "break up" with some of your old party friends. Friendships built solely around partying won't likely withstand your sober journey. Pressure to have "just one drink" can be devastating to someone freshly in recovery. Instead, reach out to old or existing friends who do not structure their social situations around alcohol or drugs.
Next, make an effort to spend your time the right way. Here are some tips on how:
Make it a point to stay away. The Alcoholics Anonymous phrase says it all: "If you visit a barbershop often enough, you will eventually get a haircut." It's important to avoid bars and clubs, especially if you are in the early stages of recovery. Once you are established, you may consider going to a bar if you have a good reason, but you shouldn't do so often—there's just too much temptation.
Stay busy. If you fear boredom, your instincts are right on. Boredom can be dangerous for recovering addicts, offering too much time to reflect on past regrets and contemplate using once again. To prevent boredom, keep yourself engaged in fun activities you love to do. Recovery provides the opportunity to revive some of your old hobbies and to adopt some new ones, too.
Find a different social lube. Instead of meeting up with friends at a bar, get together at a local coffee house to chat or watch an acoustic music show. Or, grab a milkshake at an ice cream shop or meet in the park for an early evening walk.
Volunteer. Instead of heading to happy hour at the end of your workday, put in some time volunteering at a library, soup kitchen or animal shelter. Not only will you give back to your community, you will also make friends with positive people who have a similarly generous heart.
Think outside the box. To fill all your new time, you may have to get a little creative with your activities. Here are some suggestions for alternative things to do:
Go bowling. It offers good, clean fun. However, avoid bowling alleys that have bars, and if you used to bowl and drink, stay away.
See a movie. Despite all the at-home viewing options these days, there's still something special about seeing a film on the big screen. Treat yourself to a popcorn and soda and enjoy.
Start a blog. Surely, you have lots of stories to tell about your journey to recovery. You may not want to share them all, but keep a blog to write about the ones you do and help others benefit from your experience. You can write your stories or record video blogs for viewers to watch online.
Return to school. Always dreamed about going for your MBA? Nothing is stopping you. Want to learn how to paint and draw? Go for it. With a clear schedule and a clear head, now's a better time than ever to sign up for in-person courses or take some classes online.
Join a gym. A gym membership will help you get into better shape, fostering an overall healthy lifestyle. Plus, you will rub elbows with other health-conscious people and make some positive new friends.
Get lost in a book. Reading is a great form of entertainment, as well a way to learn more about subjects you love. Head to the library and spend some time browsing. If you're interested in talking about books with others, look for postings advertising local book clubs and discussion groups.
See some animals. There's nothing like an afternoon spent at a zoo or aquarium to make you feel like an innocent kid once again.
Become a gourmet. Cooking is a fun, productive way to spend your time, and by preparing your own meals, you can go for dishes that suit your clean, healthy lifestyle.
Plant a garden. Gardening is one of the most therapeutic, relaxing and rewarding activities you can find. Plus, it's good exercise. Plant flowers, herbs and vegetables, tend to them and watch them grow.
Overall, remember that hardships like drug or alcohol addiction often present opportunity. By becoming sober, you've given yourself the gift of free time. Spend that time doing things that support a happier, healthier you.
About the Author
Micah Robbins is a community substance use prevention leader and recovery and treatment advocate and proud part of the Beach House Center for Recovery team. His 23 years of experience in the field has seen him help several projects and organizations from Maine to South Florida. You will see him in the community with the Palm Beach Country Substance Awareness Coalition facilitating teen leadership development and advocating for the recovery community with the Recovery Awareness Partnership.