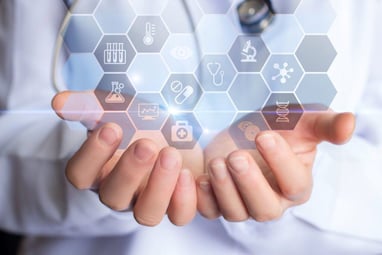 Chances are, unless you are currently taking it, the medication Spironolactone's uses are a mystery. In fact, it is used to address heart problems and high blood pressure. But a recent study published in Molecular Psychiatry suggests another use: treating alcohol use disorder (AUD). For the 14.5 million people ages 12 and older who, according to the 2019 National Survey on Drug Use and Health (NSDUH), had AUD, this might be very good news.
The recent study identifying Spironolactone, by researchers at the National Institutes of Health and their colleagues at the Yale School of Medicine, involved mice, rats, and humans. The evidence is said to be significant because it converged across three species and involved different kinds of studies.
At SMART Recovery (SMART), the use of medication for treating AUD is seen as a valid way to seek, as we say, Life Beyond Addiction. It fits right in with our science-based approach, where the latest addiction research keeps us evolving into an even stronger pathway for recovery.
The use of doctor-prescribed medication is called Medication Assisted Treatment, or MAT. There is also a growing trend to call it Medication Assisted Recovery, (MAR), since that is the positive and desirable state for those who seek to address their AUD.
SMART is all for combining different practical approaches to recovery: our mutual support group meetings, tools based on Cognitive Behavioral Therapy (CBT) principles and practices, personal reflection, and MAT.
It's not that Spironolactone is the first medication identified as a potential help. There are currently three medications approved to treat AUD: Naltrexone, Acamprosate, and Disulfiram.
In simple terms, Naltrexone blocks the brain receptors related to craving alcohol; Acamprosate lessens negative symptoms of prolonged abstinence; Disulfiram causes unpleasant conditions like nausea and flushing of the skin after someone drinks.
What Spironolactone does is work to block mineralocorticoid receptors, which, in higher concentrations, seem to play a part in increased alcohol consumption. Blocking them decreases the "signaling" action of the receptors, lowering their impact.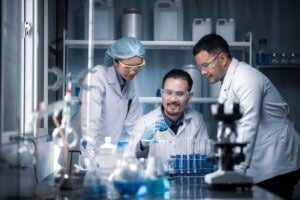 Since SMART participants are in charge of their own recovery, i.e., self-empowered, choosing to use any of these medications is not frowned upon. Just like SMART doesn't use labels such as addict or alcoholic, there is no reason for judging or, worse, ostracizing, individuals who are availing themselves of this science-based approach.
This is also the view of a powerful voice in the recovery community, Dr. Nora Volkow, director of the National Institute on Drug Abuse, "Just like for any other medical condition, people with substance use disorders deserve to have a range of treatment options. In addition, we must address the stigma and other barriers that prevent many people with alcohol use disorder from accessing [treatment]."
With ongoing research into medications like Spironolactone, there is the hope that more people will get treatment. SMART stands ready to help.
---
PLEASE NOTE BEFORE YOU COMMENT:
SMART Recovery welcomes comments on our blog posts—we enjoy hearing from you! In the interest of maintaining a respectful and safe community atmosphere, we ask that you adhere to the following guidelines when making or responding to others' comments, regardless of your point of view. Thank you.
Be kind in tone and intent.
Be respectful in how you respond to opinions that are different than your own.
Be brief and limit your comment to a maximum of 500 words.
Be careful not to mention specific drug names.
Be succinct in your descriptions, graphic details are not necessary.
Be focused on the content of the blog post itself.
If you are interested in addiction recovery support, we encourage you to visit the SMART Recovery website.
IMPORTANT NOTE:
If you or someone you love is in great distress and considering self-harm, please call 911 for immediate help, or reach out to 988 Suicide & Crisis Lifeline @ 988, https://988lifeline.org/
We look forward to you joining the conversation!
*SMART Recovery reserves the right to not publish comments we consider outside our guidelines.*