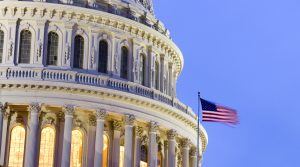 SMART Recovery called for funding to support the growth of self-empowering mutual support groups across America in testimony on July 19, 2019 to the House Committee on Oversight and Reform, focusing on the federal government's inadequate response to the opioid epidemic and legislative solutions.
SMART's testimony, submitted by board president Bill Greer, called the current level of response "woefully inadequate" and endorsed the Comprehensive Addiction Resources Emergency (CARE) Act of 2019 (H.R. 2569), co-authored by Committee Chairman Elijah Cummings (D-MD) and Senator Elizabeth Warren (D-MA). This proposed legislation would provide $100 billion over 10 years, and a detailed framework to attack the epidemic.
Funds are needed to increase the availability of evidence-based group meetings and programs that expressly support the use of medication-assisted treatment (MAT), including SMART and LifeRing, by people recovering from opioid-use disorders. MAT uses medicines such as methadone and buprenorphine, to help stabilize individuals trying to recover while protecting them from fatal overdoses.
---
SMART Meetings Part of 'Gold Standard' for OUD Treatment
Greer's statement to the committee included this comment: "It is crucial that Medication-Assisted Treatment, psychosocial therapies and community support not only be readily available to all who are suffering from opioid use disorder, but that they all work together to help the patient. Too much is at stake for that not to be the case."
The combination of these three measures is regarded as the gold standard for treatment by every major government health agency in the U.S. and around the world. Research has found that this protocol can reduce opioid overdose death rates by 50 percent or more, yet it is not widely used due to the shortage of medical professionals licensed to administer the medicines, which contain small amounts of opioids, and the stigma associated with opioid use.
Click here to learn more about medication-assisted treatment.
Click here to learn more about SMART Recovery's MAT/OAT Behavioral Care Support Program, a component for prescribing providers of medication-assisted treatment and opioid agonist treatment.
---
Campaign for $14 Million in Funding Continues
While supporting this legislation, SMART continues to push for funding of about $14 million in the FY-2020 Labor, Health and Human Services Appropriations bills (described in Introducing SMART to Congress). Since the House approved this measure in June, lacking provisions we are seeking, our current focus is on the Senate, which will consider this measure very soon.
Many SMART volunteers including Director of Government Affairs David Koss, are supporting these efforts. The Secular Coalition of America is helping to orchestrate this campaign with leadership from Mark Dann, Director of Governmental Affairs for the Freedom From Religion Foundation. Dann will be a featured speaker at the SMART Silver Anniversary Conference Sept. 20–22 in the Chicago suburb of Itasca. Also supporting us is the Mental Health Liaison Group and Coalition to Stop Opioid Overdose.
Over a period of just six months, our outreach has built widespread awareness of SMART, starting with the members of Congress associated with the appropriations process. In the second half of 2019, we are broadening our focus to the members most focused on addiction issues, such as Cummings and Warren, and those in the states most affected by the opioid and broader addiction epidemic.
---
Volunteers Invited to Join Congressional Outreach Efforts
Anyone interested in joining our efforts should contact Mark Ruth at SMART National Office in Mentor, OH, or Bill or David.
The convoluted and technical process of lawmaking in Washington means that the specific language we can use one day may not be the same as the next, as negotiations between Congress and the White House, and between Democrats and Republicans keep changing.
Please consider helping in attacking the opioid epidemic by significantly expanding the number of mutual support group meetings (face-to-face and online) led by SMART Recovery and similar organizations. Learn more about becoming a SMART Recovery volunteer.
Many of us know how much SMART has helped us transform our lives. We need to make sure that Congress knows that, too. This educational campaign is the start of an effort that will continue for as long as the addiction epidemic continues, which will be many years and likely decades.