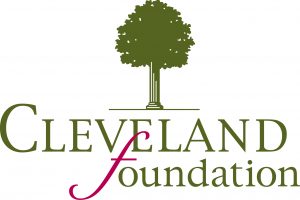 Grant Will Be Used to Expand Addiction Support Groups in 3 Northeast Ohio Counties
The Cleveland Foundation recently awarded SMART Recovery USA, Inc. a $40,000 grant to be used in the expansion of addiction support groups in Cuyahoga, Lake, and Geauga counties – counties surrounding SMART Recovery's National Office in the Greater Cleveland area.
The grant money will be used to provide training and start-up assistance for new SMART Recovery meetings in the Northeast Ohio region. Specifically, the organization plans to use these dollars to aid in increasing:
Awareness of multiple pathways to recovery, specifically SMART Recovery
The number of SMART Recovery trained facilitators for Northeast Ohio
The number of SMART Recovery meetings (face-to-face and online) in Northeast Ohio
The number of professionals and treatment providers trained to use the SMART Recovery 4-Point Program® and tools as a recovery support option
Fundraising efforts and results in Northeast Ohio to support future financial sustainability
While SMART Recovery has operated globally for more than 25 years, SMART Recovery USA, Inc. will work to address the addiction crisis in Northeast Ohio through its proven science- and evidence-based self-help program. Meetings serve individuals coping with substance addictions, addictive behaviors (including food disorders, gambling, anger management, etc.), veterans, rural populations, young adults in high school and college, and more. Additionally, SMART will work to build relationships with facilities such as hospitals, colleges, and professional treatment centers, as well as with professionals who can help serve an even larger population. SMART face-to-face and online meetings offer flexibility and convenience for individuals to attend meetings led by trained meeting facilitators.
"SMART Recovery is pleased to receive the grant provided by the Cleveland Foundation as we join their efforts to expand support resources that can help many individuals and families impacted by the opioid, drug, and alcohol crisis in our local communities. SMART Recovery programs will work alongside and with other addiction recovery professionals, peer support specialists, and addiction support organizations to bring a holistic approach to help individuals gain independence from their addictive behavior," says Mark Ruth, Executive Director of SMART Recovery USA. Ruth further states that "SMART Recovery's 4-Point Program®, as well as our Family and Friends program, has been adopted and used by many worldwide treatment professionals as effective solutions for their addiction treatment and counseling services. SMART strongly supports individuals' Power of Choicewhen it comes to choosing the method of recovery that works best for them."