Guest Speakers + International Online Auction = FUN!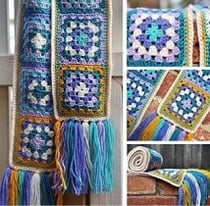 In celebration of the 15th anniversary of SMART Recovery Online (SROL), SMART Recovery® is hosting an annual fall FUNdraising event, featuring a line-up of outstanding speakers and a fabulous array of auction items donated by SMART Recovery volunteers and participants. Speakers include recovery experts, book authors, professors and therapists. A wide array of addiction recovery topics will be explored throughout the day.


Guest Speakers
Speaker Schedule – November 2, 2013, all times Eastern Daylight
9:00 a.m. – Jonathan vonBreton "Random Rational Ruminations"
10:00 a.m. – Dr. Michael Edelstein,"Self-Esteem and Addictions"
11:00 a.m. – Anne Fletcher,"Discussion of new book Inside Rehab"
12:00 p.m. – Rolf Ankermann,"Discussion of the book The Freedom To Recover"
1:00 p.m. – Dr. Reid Hester, "Overcoming Addictions: A new web app for SMART Recovery"
2:00 p.m. – Dr. Hank Robb, Ph.D., ABPP,"Is There Really ANYONE Who Wants to Live Life Mindlessly?"
3:00 p.m. – Dr. Robert Meyers, author of Get Your Loved One Sober, Dr. Robert Meyers, "Why CRAFT Works"
7:00 p.m. – Final Auction moments…WHO will win WHAT???
8:00 p.m. – Auction Bidding ends at 8:00 p.m.


International FUNdraiser Auction
October 26 – November 2, 2013
The fun started at 10am on Saturday, October 26 when bidding began on our online International FUNdraising auction of items donated by SMART participants. Many of the donations are hand-crafted, one-of-a-kind items and come from a variety of countries. A few of the many items available: designer jewelry, original paintings, ornaments, Australian bush hat, autographed books, handcrafted jewelry, beautiful photography … and more! . The closing events of the FUNdraiser will be from 7 to 8 p.m. EDT on November 2 as final bids are accepted. All bidding ends sharply at 8 p.m. Bidding takes place on the Message Board.
[ Auction FAQs] [Slide show preview of auction items. ]


Please Join Us
Our speakers will be hosted in The SMART Room – one of SMART Recovery Online's voice chat rooms, November 2, 9:00 a.m. to 4:00 p.m. EDT. To access the SMART Room: Register for SMART Recovery Online. Once registered, access the SMART Message Board and when logged in, select "SMART Recovery Chat and Meeting Rooms" – from the blue drop-down bar near the top left of the page. From there, you can select The SMART Room. (Microphones are not required, but sound and a keyboard are necessary to participate in the presentation.)
Registration [ More Info ]
All funds raised during the annual FUNdraiser are used to keep SMART Recovery Online growing and thriving. Contributions are tax deductible and donors will receive a thank you and an "official" letter for tax deduction purposes at the end of the year.