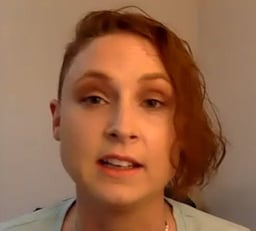 From growing up in small-town Iowa to becoming a military police officer Army Reservist, Holly Paulsen has seen and experienced much in her life. It wasn't until she woke up still drunk after a night of drinking, that she decided to make changes in her life. Today, she is living her best life and helping other veterans get the help and resources they deserve.
In this podcast, Holly talks about:
Following in her brother's footsteps and joining the Army at age 17
The military being its own world
The peer pressure of being old enough to serve is old enough to drink
Being deployed in Afghanistan when she turned 21
Attributing early addictive behaviors to undiagnosed post-traumatic stress disorder (PTSD) and later to numb the pain from injuries sustained in the military
The military saying, "Drink About It, Don't Think About It"
A friend planting the seed of sobriety
April 1st is not a joke
Being supportive by going with a friend to SMART meetings
Years later, making the choice to attend SMART meetings and finding the Veterans & First Responders inaugural meeting
How SMART fits into her life and co-facilitating meetings
Telling others don't struggle alone; ask for help
Additional resources:
---
Click here to find all of SMART Recovery's podcasts
---
PLEASE NOTE BEFORE YOU COMMENT:
SMART Recovery welcomes comments on our blog posts—we enjoy hearing from you! In the interest of maintaining a respectful and safe community atmosphere, we ask that you adhere to the following guidelines when making or responding to others' comments, regardless of your point of view. Thank you.
Be kind in tone and intent.
Be respectful in how you respond to opinions that are different than your own.
Be brief and limit your comment to a maximum of 500 words.
Be careful not to mention specific drug names.
Be succinct in your descriptions, graphic details are not necessary.
Be focused on the content of the blog post itself.
If you are interested in addiction recovery support, we encourage you to visit the SMART Recovery website.
IMPORTANT NOTE:
If you or someone you love is in great distress and considering self-harm, please call 911 for immediate help, or reach out to The National Suicide Prevention Hotline @ 800-273-8255, https://suicidepreventionlifeline.org/
We look forward to you joining the conversation!
*SMART Recovery reserves the right to not publish comments we consider outside our guidelines.*