Study To Determine Effectiveness Of "Overcoming Addictions"
(Web-Based Program)
Download: Printable Flyer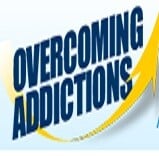 SMART Recovery has been working with Reid K. Hester, Ph.D. Director, Research Division, Behavior Therapy Associates, LLP, to create a new web-based program: "Overcoming Addictions".

We are now seeking new (one month or less) SMART Recovery participants to enroll in the clinical trial (the scientific test to determine how effective the program is, funded by NIAAA).
You may benefit in two ways:
1. You may learn how to achieve and maintain abstinence from drinking and

2. You may get support from others in SMART Recovery that could help with your recovery.
We will also reimburse you for your time to collect outcome data for the study.
To determine if you are eligible to participate, please review the inclusion and exclusion critera:
http://tinyurl.com/3ua4x5n.
Don't miss your chance to contribute to this important scientific research on addiction recovery. The number of participants who will be accepted into the trial is limited and is available on a first-come, first-served basis.