Update 2020
Overcoming Addictions has been incorporated into a new program, CheckUp and Choices. This new version has all the content from Overcoming Addictions plus their evidence-based and award winning Drinker's CheckUp (and Follow-ups) at no additional cost.
---
Scientifically Supported Recovery Option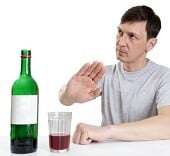 Looking for a personalized, structured plan of attack for making positive changes in support of your addiction recovery?
Overcoming Addictions (OA) is a new alternative in the spectrum of recovery options. It is a confidential and interactive web app that can help you achieve and maintain abstinence from addictions.
OA is an abstinence-oriented, cognitive behavioral, internet application based on the program of SMART Recovery. SMART Recovery is an organization that has adapted empirically supported treatment strategies for use in a mutual help framework with in-person meetings, online meetings, a forum, and other resources.
The 4 Points of SMART Recovery are:
1: Building and Maintaining Motivation
3: Managing Thoughts, Feelings and Behaviors
4: Living a Balanced Life
In each of these elements there are a number of tools you can use to help you achieve your goals. The tools are interactive and require your input and effort to be helpful.
In a recent study reported in the Journal of Medical Internet Research, participants using the Overcoming Addictions web app significantly reduced their alcohol-related problems, increased their rates of abstinence, and decreased their drinking on days when they did drink.
Overcoming Addictions has parallel but separate modules for addiction recovery from alcohol, marijuana, opioids, stimulants, as well as compulsive gambling.
Get Started with Overcoming Addictions

Click the graphic for more information.

Overcoming Addictions was developed by Dr. Reid Hester, Director of the Research Division of Behavior Therapy Associates, LLC. Dr. Hester is a Clinical Psychologist with extensive research and clinical expertise in helping people recover from addictions. Consultants during its development include:
• Dr. Ralph Elkins(stimulants)
• Dr. Robert Stephens (marijuana)
• Dr. George Woody (opioids)
• Dr. Nancy Petry (compulsive gambling)
• Dr. Tom Horvath, President of SMART Recovery®
• Dr. Henry Steinberger, editor of the SMART Recovery® Handbook.
Neither this web app nor Behavior Therapy Associates, LLC is associated with any formal treatment program.
"Overcoming Addictions was very helpful. I like how it built on itself as it went along. I also liked the tone of the language on the site. It felt very understanding and non-judgmental."
---
This web app has been developed under a grant from the National Institute for Alcohol Abuse and Alcoholism (1 R44 AA016237). The contents of this program are solely the responsibility of Dr. Reid Hester and the staff of Behavior Therapy Associates, LLC and does not necessarily represent the official views of the National Institute on Alcohol Abuse and Alcoholism (NIAAA).