SMART Recovery® Online Hosts 14th Annual Fall FUNdraiser on November 5th, 2011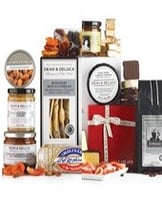 The SMART Recovery Online community is excited to again host its annual fall FUNdraising event, featuring a lineup of outstanding speakers and a fabulous array of auction items donated by SMART Recovery volunteers and participants. Speakers include recovery experts, book authors, professors, therapists, the founding President of SMART Recovery. A wide array of recovery topics will be explored throughout the day.

Guest Speakers:
Speaker Schedule – all times Eastern Daylight
8:00 a.m. – Bill White, MA, Author, SMART Recovery® International Advisory Council, The Changing Culture of Recovery in America, hosted by Knittingkris
9:00 a.m. – Dr. Michael Edelstein, clinical psychologist, author of Three Minute Therapy, The REBT Roots of SMART Recovery®, hosted by Dee
10:00 a.m. – Jonathon Von Breton, Counselor, MA, LMHC, LCDP, An Insider's Guide to the ABCs, hosted by Aeptennislvr
11:00 a.m. – Dr. Henry Steinberger, Psychologist, MSSW, Ph.D., APA-CPP, Acceptance: The ABCs of REBT Version 2.0, hosted by Jib
12 Noon – Bill Knaus, Ed.D., Clinical psychologist, bestselling author of 25 books on practical applications of psychology, including End Procrastination Now, Procrastination & ADD/ADHD, hosted by Ohansen
1:00 p.m. – Joe Gerstein, MD, FACP, SMART Recovery Growth in Australia, the UK and Africa: Compared with the US, hosted by Bill_D
2:00 p.m. – Anne Fletcher, author of Sober for Good and Thin for Life, Many Routes to Recovery, hosted by MomRox
3:00 p.m. – Steve Gumbley, Director of NE Addiction Technology Transfer Center at Brown U., MA, LCDP, Being a Face in Voice of Recovery, hosted by JvB
4:00 p.m. – Robert J. Meyers, Ph.D., internationally known speaker and trainer on CRA/CRAFT, author of Get Your Loved One Sober, CRAFT and Trust Issues, hosted by TwoPutts
5:00 p.m. – Dr. Hank Robb, Ph.D., ABPP, Being Where You Are and Doing What's Important, hosted by GJBXVI
6:00 p.m. – Final Auction moments…WHO will win WHAT???
7:00 p.m. – Auction Bidding ends at 7:00 p.m.
7:00 p.m. – Telethon – All lines are open for donations at the Central Office Toll free: 866-951-5357

8:00 p.m. – Volunteer Hour and SMART Birthday Celebration Finale! hosted by Kalar
The closing events of the FUNdraiser will be from 6 to 9 p.m. as we close out our online FUNdraising auction of items donated by SMART participants. Many of the donations are hand-crafted, one-of-a-kind items and come from a variety of countries. A few of the many items available: handcrafted jewelry, an Australian Didgeridoo, hand-painted travel mugs, autographed books, an autographed Yankees baseball, a vibrant painting, beautiful photography … and more! Slide show preview of auction items . Bidding closes at 7 p.m. and will be followed by a telethon beginning at 7 p.m. and Volunteer Hour and SMART Online Birthday Celebration in the chat room beginning at 8 p.m.
Please Join Us: Our speakers will be hosted in The SMART Room – one of SMART Recovery Online's voice chat rooms, November 5, 8:00 a.m. to 6:00 p.m. EDT. To access the SMART Room: Register for SMART Recovery Online. If you would like to attend our speaker event, we recommend registering in advance. Once registered, access the SMART Message Board and when logged in, select "SMART Recovery Chat and Meeting Rooms" – from the blue drop-down bar near the top left of the page. From there, you can select The SMART Room. (Microphones are not required, but sound and a keyboard are necessary to participate in the presentation.) More Info: Registration Accessing the SMART Room
All funds raised during the FUNdraiser are used to keep SMART Recovery Online growing and thriving. Contributions are tax deductible and donors will receive a thank you and an "official" letter for tax deduction purposes at the end of the year.
# # #