---
To our meeting participants: We understand there may be concerns about SMART Recovery face-to-face meetings. We are currently contacting our face-to-face facilitators to offer and assist in moving some meetings from in-person to online. The decision to do so is solely up to the meeting facilitators at this time. If you are a meeting participant, it is best to check the meeting list on our website (www.smartrecovery.org) before making plans to attend a meeting, and to communicate with your local facilitator regarding your questions and concerns.
Please remember that we offer 40+ weekly online meetings at SMART Recovery Online (SROL), with additional support available through our 24/7 discussion boards. SROL is free to join; but registration is required to participate. Here are links to learn more:
We will continue to keep you updated.
Take care and be safe,

Mark Ruth, Executive Director
National Office
SMART Recovery USA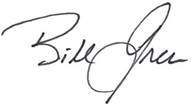 Bill Greer, President
Board of Directors
SMART Recovery USA
(Meeting Attendee Communication: Updated 3/15/20)