Provided by SMART Family & Friends Facilitator, Kerry Hammell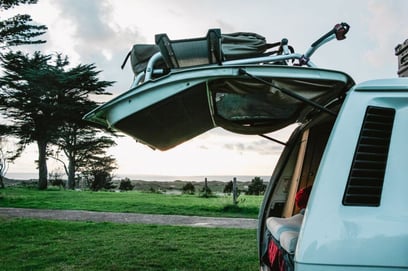 In the fall of 2018, I started the SMART Recovery Family & Friends meeting in Campbell River on Vancouver Island, B.C., Canada. It quickly developed a regular following of 10-15 participants that often reported that the meetings were providing each of them with tremendous support and encouragement. Then came COVID-19 in March 2020.
Now, I am the first to admit to my almost total incompetence with technology. So, getting on board with the suggested ZOOM meetings shook me to my core. However, every week I read out the opening meeting remarks referencing "Practice, Patience & Persistence," and being a firm believer in 'practice what you preach', I knew I had to give it a go!
I had collected everyone's contact information in previous meetings so after sending each an email with Zoom instructions I was gobsmacked to discover it worked! The first Zoom meeting was completed with three participants who were all gathered in one house. The challenge with doing it in someone's home is that they live with their Loved One and needed more privacy in order to feel comfortable talking openly in the meeting. With consultation, we decided to try and meet in our cars (practicing safe social distancing!) at our local library and hook up to their Wi-Fi to hold the Zoom meeting. This unfortunately was not successful as the signal was not strong enough. We then traveled to a local coffee shop that had a strong signal and sat in our cars in their parking lot and held the meeting. Great meeting but not very private. Again, just three participants.
More brainstorming! Next was to look for hot spots (a new term in my vocabulary!) in town. More emails to participants to meet at the local community center as they allegedly had two hot spots. Disappointment as we each moved around the many parking areas, trying unsuccessfully to connect to Wi-Fi. This time though, there were five participants. In utter frustration, we backed our cars into the center of the nearly empty parking lot – tail ends facing inward – and held or first Face-to-Face Tailgate SMART Recovery Family & Friends Meeting. (And of course, kept our safe social distancing by sitting in our tailgates). While it was wonderful to finally see each other again, the parking lot was not very private with strangers walking through.
Another plan was needed. I volunteered to scout out more locations in town that could provide us with dependable Wi-Fi and some level of privacy. Regrettably, no matter what device I was using, – none could provide what was needed. My son volunteered the use of his Wi-Fi at the fast food restaurant that he manages. He said we could all park our cars in front of the restaurant (only the drive through is open due to COVID-19). He would wait while all the participants' cars were parked, then block off the area so that no others could be in our space. He would then turn on the Wi-Fi for our use and add me to the white list (another new word for my vocabulary!) so that I would not lose the signal. Last week we were successful in holding our Zoom meeting there with eight participants (two being new) in our cars each facing each other. At the end of the meeting, I usually invite people to report on what they will take from the night's meeting.
One of the regulars stated, "My takeaway from tonight is that NOTHING is going to stop us, not even a virus that shuts down the whole world!" This statement brought me to tears of gratitude!
It appears that there continues to be a strong desire to have regular meetings with as many participants as possible in attendance. How long we will need to meet virtually or when we will be able to return to face-to-face meetings is unknown, but I am very grateful for everyone's patience with my steep learning curve of trying to make this happen.
June Update
Since the last entry we again tried to meet virtually in our cars but unfortunately were unsuccessful in staying connected to a Wi-Fi signal. So… back to meeting tailgate-style in a quieter, more secluded empty parking lot. We still have the option of going back to Zoom meetings but while the sun shines, we will make hay and meet with social distancing in our tailgates!
---
About SMART Recovery Family & Friends
SMART Recovery Family & Friends helps those who are affected by substance abuse, drug abuse, alcohol abuse, or other addictions of a loved one. Our program is a science-based, secular alternative to Al-Anon and the Johnson Intervention, and our method is based on the tools of SMART Recovery and CRAFT (Community Reinforcement and Family Training). CRAFT aims to teach family and friends self-protection and non-confrontational communication skills to help their addicted loved one find recovery.
You can find Family & Friends meetings in-person and online.
If you are interested in starting a Family & Friends meeting in your local area, we would love to hear from you. Please click here to learn more about starting a Family & Friends meeting.
Click here to read more about SMART Recovery Family & Friends.