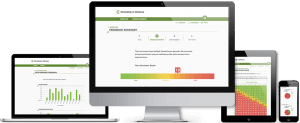 SMART Recovery's online program and partner CheckUp & Choices is highlighted in the August issue of Parents Magazine. The important feature, Parenting with a Buzz: When Does Alcohol Become As Self-Care Become A Problem? examines the alcohol habits of today's moms.
The CheckUp & Choices online program is scientifically proven to complement SMART Recovery meeting attendance, and help SMART moms achieve and maintain abstinence. For moms who are looking at their drinking for the first time, they can get started with the 40-minute CheckUp designed to improve self-awareness around alcohol use. The CheckUp can help moms:
Clarify your relationship with alcohol, including its impact on your life and its risk
Consider whether to change your drinking
Determine whether stopping would be most useful
For moms who are ready to make changes, trying to get pregnant, or pregnant, the Abstain programs provide techniques and tools to help parents:
Maintain motivation to change
Set realistic goals
Track drinking and urges
Better manage urges and triggers
Control thoughts, feelings, and behaviors
Maximize chances of success
Live a balanced life (to reduce relapse)
When it comes to alcohol use during pregnancy or when trying to get pregnant,The American Academy of Pediatrics (AAP) has endorsed a clear message that there is no safe amount, time or type of alcohol.
The SMART Recovery online program provided by CheckUp & Choices is confidential and convenient: the program works on all computers, tablets and mobile phones with internet access. This means moms on-the-go can stay in touch with their recovery around the clock.
Get started with CheckUp & Choices and Take your recovery with you…wherever you go!
https://smartrecovery.checkupandchoices.com/screener
---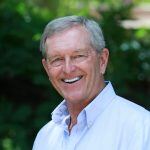 CheckUp & Choices was developed by Dr. Reid Hester, Director of the Research Division of CheckUp & Choices, LLC and Director Emeritus of Behavior Therapy Associates, LLC. Dr. Hester is a Clinical Psychologist with extensive research and clinical expertise in helping people recover from heavy drinking and drug abuse.