5 reasons to use the CheckUp & Choices online resource along with SMART Recovery
by Dr. Reid Hester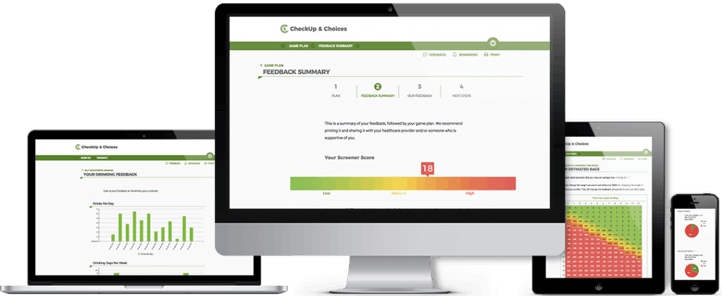 CheckUp & Choices is an evidence-based, online program that supports individuals looking to make changes to their drinking or drug use. SMART Recovery collaborated with CheckUp & Choices in a clinical trial that proved participating in both the CheckUp & Choices digital program and SMART Recovery meetings can improve success in recovery. SMART Recovery encourages all its participants to use CheckUp & Choices to improve their odds of success. CheckUp & Choices is a nonjudgmental and completely confidential program that one can access anywhere, anytime from a mobile phone, computer or tablet.
Here are 5 reasons to make CheckUp & Choices a part of your SMART Recovery journey:
1. Based on SMART Recovery principles
CheckUp & Choices reinforces the SMART Recovery (Self-Management And Recovery Training) principles of self-empowerment to make it easier for individuals to overcome alcohol and drug problems.
The web-based program provides tracking tools, mindfulness exercises, and techniques to support each of the 4 program points:
• Building and Maintaining Motivation
• Coping with Urges
• Managing Thoughts, Feelings, and Behaviors
• Living a Balanced Life (to prevent relapse)
Designed to supplement the SMART Recovery program, CheckUp & Choices can help you develop the cognitive behavioral skills to be successful as you move forward with your SMART Recovery journey.
2. Proven to complement SMART Recovery meetings
The interventions within CheckUp & Choices have been scientifically proven to help address problems with substance use. In multiple studies funded by the National Institute on Alcohol Abuse and Alcoholism, individuals utilizing CheckUp & Choices' digital interventions have demonstrated:
• A 55% drop in drinking quantity, frequency, and intensity in non-dependent drinkers
• A 50% reduction in alcohol related problems
• A 36% decrease in drinking days in dependent drinkers
In a randomized clinical trial with SMART Recovery specifically, participants who combined both SMART Recovery meetings with CheckUp & Choices had the best outcomes.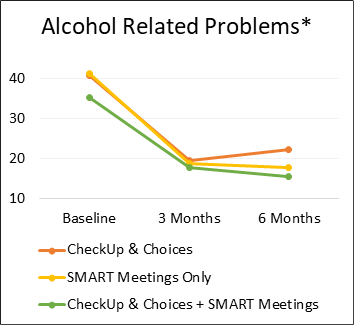 *Source: Journal of Medical Internet Research: Published on 11.07.13 in Vol 15, No 7 (2013): July
And for individuals who are ambivalent about changing, or aren't ready for meetings, CheckUp & Choices can serve as a convenient, confidential first step toward change.
3. Increases internal motivation
If you are looking at your drinking for the first time, you might like to start the program with the 40-minute CheckUp. It is specifically developed to increase an individual's internal motivation to change by providing personalized feedback based on norms from the U.S. population and other individuals in the program. The "Look at Your Drinking," "Get Feedback," and "Consider Your Options" sections of the CheckUp improve self-awareness and help individuals make an informed decision about changing their drinking. The CheckUp will help you:
• Clarify your relationship with alcohol, including its impact on your life and its risks
• Consider whether to change your drinking
• Determine whether stopping would be most useful
If you are ready to make changes in your life, the Abstain programs for alcohol or drugs provide cognitive behavioral exercises and mindfulness techniques through guided emails that you can receive at your own pace (daily or weekly) for up to one year. The Abstain programs provide techniques and tools to help you:
• Maintain motivation to change
• Set realistic goals
• Track your drinking and urges
• Better manage urges and triggers
• Control thoughts, feelings, and behaviors
• Maximize chances of success
• Live a balanced life (to reduce relapse)
4. Track progress
The abstain module offers a series of easy to use trackers for urges, moods, and triggers. Customized, automated reminders provide 24/7 support. The digital program lets you see your progress online while receiving personalized feedback to help you achieve your SMART Recovery goals. Guided exercises offer empowering lifestyle strategies and tips to replace drinking with healthy alternatives, reduce your risk of relapse, and increase happiness.
5. Check-in anytime
The SMART Recovery web-based program provided by CheckUp & Choices is available anytime, anywhere, so you can stay in touch with your recovery 24/7. Confidential and convenient, the web application works on all computers, tablets and mobile phones with internet access. For many, the digital program can be a critical first step towards change by allowing curious, time-strapped, or ambivalent individuals access to courses from the comfort of home—or on the go. And the online program is a simple, complementary and proven effective companion for participants attending SMART Recovery meetings. And as an added bonus, by signing up you'll be helping others: a substantial portion of proceeds from the digital program is gifted back to SMART Recovery to help people struggling with substance misuse.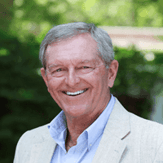 About the author: Dr. Reid K. Hester is the Director of the Research Division of CheckUp & Choices.
For over forty years, Dr. Hester, a clinical psychologist, has been at the forefront of alcohol abuse research and treatment. His clinical research, funded by National Institute on Alcohol Abuse and Alcoholism (NIAAA) and National Institute of Health (NIH) since 1992, has focused on developing digital interventions to help people with alcohol and drug problems.