Shifting Paradigms. New Opportunities.
The recovery community is shifting to new kinds of intervention, treatment, and aftercare. These are based on Medication Assisted Treatment, Broader mutual support options, Harm Reduction, and Partial Decriminalization. In short: Meeting people where they are.
SMART Recovery is at the forefront of this evolution. That's why we want to invite you to participate in the SMART Recovery East Coast Conference being held Saturday, October 22nd at the DoubleTree by Hilton in Laurel, Maryland, just minutes from Washington, D.C. You may attend in person, or online via YouTube Livestream.
This year's speakers include:
Shelly R. Wiezman, J.D., Project Director of the Addiction and Public Policy Initiative at the O'Neill Institute for National and Global Health Law at the Georgetown University Law Center in Washington, DC, will speak about best practices for treatment, support and care for individuals with substance use disorders who are caught up in the criminal justice system.
Bettina Hoeppner, Ph.D., M.S., Associate Professor of Psychology at Harvard Medical School, Associate Director (Research) of the Recovery Research Institute and Director of Biostatistics at the Center for Addiction Medicine at Massachusetts General Hospital, will talk on her study on positive psychology in which SMART Recovery meeting attendees participated; and a recent nationwide study on recovery community centers.
J. Gregory Hobelmann, M.D., M.P.H., Co-CEO & President of Ashley Addiction Treatment in Havre de Grace, MD, whose presentation will focus on stigma and the best ways to minimize if not remove that altogether in treatment and care (from professionals, peers and family members).
Teri Burns, LCPC, of Columbia, MD – who will present on the relationship of trauma to substance use disorders, and the best practices for addressing both, in the treatment and peer support contexts.
A presentation on this year's rollout of 988: if the goals are to minimize calls to 911 when social work and care is needed rather than police action – and to provide an easy to remember and easy to access way to get help to those in crisis, a smooth rollout of 988 is crucial and we will present an assessment of how that has fared so far.
Conference Details:
*Tickets on sale until 10/19*
Treatment professionals will earn six continuing education credits.
The educational content of the conference has been endorsed by NAADAC and approved by the Maryland Department of Professional Counselors and Therapists (Category A), which will be honored by many other states.
Questions, contact David Koss, conference coordinator, at koss1@comcast.net
---
Thank you to the sponsors: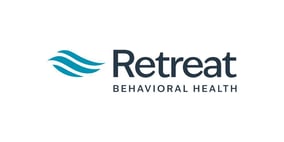 ---
PLEASE NOTE BEFORE YOU COMMENT:
SMART Recovery welcomes comments on our blog posts—we enjoy hearing from you! In the interest of maintaining a respectful and safe community atmosphere, we ask that you adhere to the following guidelines when making or responding to others' comments, regardless of your point of view. Thank you.
Be kind in tone and intent.
Be respectful in how you respond to opinions that are different than your own.
Be brief and limit your comment to a maximum of 500 words.
Be careful not to mention specific drug names.
Be succinct in your descriptions, graphic details are not necessary.
Be focused on the content of the blog post itself.
If you are interested in addiction recovery support, we encourage you to visit the SMART Recovery website.
IMPORTANT NOTE:
If you or someone you love is in great distress and considering self-harm, please call 911 for immediate help, or reach out to 988 Suicide & Crisis Lifeline @ 988, https://988lifeline.org/
We look forward to you joining the conversation!
*SMART Recovery reserves the right to not publish comments we consider outside our guidelines.*