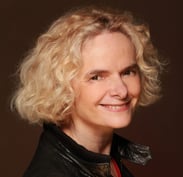 SMART Recovery is pleased to announce that Nora Volkow, MD will be the inaugural speaker for the new Jonathan von Breton Memorial Lecture Series, a new event featuring leaders in the recovery community.
Advancing Pragmatic Approaches to Addiction Treatment and Recovery
Wednesday, April 6th at 4:00 p.m. ET
Dr. Volkow is Director of the National Institute on Drug Abuse (NIDA) at the National Institutes of Health. NIDA is the world's largest funder of research on the health aspects of drug use and addiction. A pioneer in using brain imagery to counter myths that drug use was a moral failing, Volkow recently made a splash with an article in Health Affairs titled "Making Addiction Treatment More Realistic and Pragmatic: The Perfect Should Not Be the Enemy of the Good." We expect her lecture to build on the themes in that article.
The Zoom event is free with registration.
To accommodate audiences in different Time Zones, this event will be re-broadcast via YouTube Livestream at 4am ET / 8am UK / 7pm Australia. Registration will still be required for the Livestream.
Registration closes April 3rd at 11:59 p.m. ET.
The Zoom/YouTube Livestream link will be emailed the week of the event.
---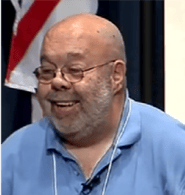 Jonathan von Breton, CCMHC, was a longtime SMART Recovery volunteer who played a pivotal role in supporting the growth and development of the organization's SROL online community. A Certified Clinical Mental Health Counselor, von Breton studied REBT under Albert Ellis, and was a champion of both REBT and SMART Recovery until his death after a long illness in September 2020. In 2021, the SMART Recovery USA Board of Directors established a new lecture series to recognize the significant contributions he made to the organization over more than 20 years. This lecture is the first in that series.
---
SMART Recovery offers effective mutual support with a self-empowering focus for those struggling with addictive behaviors, through a network of online and local in-person meetings. SMART Recovery meetings are positive, secular, and informed by empirically-based treatment methods.
---
PLEASE NOTE BEFORE YOU COMMENT:
SMART Recovery welcomes comments on our blog posts—we enjoy hearing from you! In the interest of maintaining a respectful and safe community atmosphere, we ask that you adhere to the following guidelines when making or responding to others' comments, regardless of your point of view. Thank you.
Be kind in tone and intent.
Be respectful in how you respond to opinions that are different than your own.
Be brief and limit your comment to a maximum of 500 words.
Be careful not to mention specific drug names.
Be succinct in your descriptions, graphic details are not necessary.
Be focused on the content of the blog post itself.
If you are interested in addiction recovery support, we encourage you to visit the SMART Recovery website.
IMPORTANT NOTE:
If you or someone you love is in great distress and considering self-harm, please call 911 for immediate help, or reach out to The National Suicide Prevention Hotline @800-273-8255, https://suicidepreventionlifeline.org/
We look forward to you joining the conversation!
*SMART Recovery reserves the right to not publish comments we consider outside our guidelines.*