Join us on Monday, April 12th, at 1:00 p.m. ET for an exciting presentation of the SMART Recovery 2021-2022 Strategic Plan.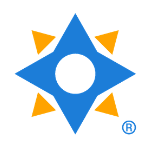 SMART is just getting started. While we have seen growth from our early days in the mid-1990s, there are many areas where SMART meetings are not yet available. We want to change that.
To grow our support to those living with addictive behaviors, we must:
Grow and strengthen our volunteer base
Develop our organizational culture, structure, and leadership
Strengthen our financial resources
Raise awareness, use, and support for SMART Recovery USA
The SMART Recovery USA Two-Year Strategic Plan 2021-2022 provides the foundation for the growth and progress of the organization throughout the 2021 and 2022 calendar years.
Join us to hear more about how we intend to put these plans into action.
The Zoom event is free with registration. The Zoom link will be emailed to you a few days before event.
We hope to see you there!
---
PLEASE NOTE BEFORE YOU COMMENT:
SMART Recovery welcomes comments on our blog posts—we enjoy hearing from you! In the interest of maintaining a respectful and safe community atmosphere, we ask that you adhere to the following guidelines when making or responding to others' comments, regardless of your point of view. Thank you.
Be kind in tone and intent.
Be respectful in how you respond to opinions that are different than your own.
Be brief and limit your comment to a maximum of 500 words.
Be careful not to mention specific drug names.
Be succinct in your descriptions, graphic details are not necessary.
Be focused on the content of the blog post itself.
If you are interested in addiction recovery support, we encourage you to visit the SMART Recovery website.
IMPORTANT NOTE:
If you or someone you love is in great distress and considering self-harm, please call 911 for immediate help, or reach out to The National Suicide Prevention Hotline @800-273-8255, https://suicidepreventionlifeline.org/
We look forward to you joining the conversation!
*SMART Recovery reserves the right to not publish comments we consider outside our guidelines.*