by Brett Saarela, Chair, SMART Recovery Conference Team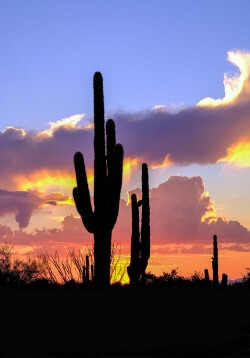 This year's SMART Recovery Conference will be held from September 21-23, 2018 at the DoubleTree Hilton Phoenix-Tempe located in Tempe, Arizona.
In addition to presentations from our SMART community, several professional guest speakers will round out this year's exciting and information-packed event. Various opportunities for socializing and fun activities will be offered to take advantage of the location.
Call for Nominations
The Joe Gerstein Award will be presented to an outstanding member of the organization as nominated by his or her peers. You can nominate an individual for this award.
Nominees for the Gerstein Award will have remarkable attributes such as:
Having provided long and continued service to SMART
Significant contributions of time and funds
Adding significantly to the science and evidence base foundation that supports SMART's concepts and tools
Championing significant new initiatives
Working energetically and creatively to support SMART's activities, etc.
The deadline to nominate is August 1, 2018. Current members of SMART Recovery's Board of Directors are not eligible for this award. If you know someone who has shown exemplary service to SMART Recovery, you can nominate them via Survey Monkey at: https://www.surveymonkey.com/r/YLBYX58.
Call for Presentations
The Conference Team is also seeking presentations from the SMART community for this year's conference focusing on the theme of the SMART Recovery 4-Point Program. You may interpret this theme broadly in your presentations – some possibilities include:
Demos of specific tools
Discussions of particular Points
How the Points relate to the Stages of Change
How to balance teaching the program with building community in meetings; etc.
Please aim for 15–30 minutes in presentation length. Your presentation can be solo or group efforts. Also note that presentations promising an interactive element will be given priority.
You may apply via Survey Monkey at this link: https://www.surveymonkey.com/r/SRND326. Submit your presentation submission by Friday, May 11, 2018.
Stay tuned for more information on how to reserve your hotel and seat at the annual conference!