**Update** The study is closed. The 250 participant count has been met. Thank you to all who volunteered.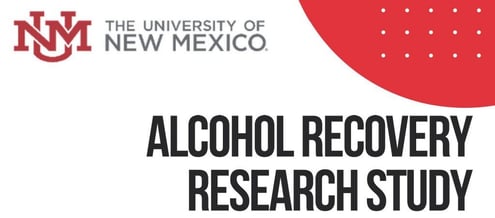 SMART Recovery is partnering with researchers from the University of New Mexico for a study on alcohol recovery. Using the PERMA Model, Positive emotions, Engagement, Relationships, Meaning, and Accomplishments, they will evaluate the profiles among individuals who self-identify as being in recovery from alcohol use disorder (AUD), to help bridge the gap between the fields of positive psychology and addiction.
Study participants:
Must be 18+
Must take the two online surveys in English
Must identify as being in recovery from an alcohol use disorder
Will receive Amazon gift cards totaling $30
The study is open until Monday, May 16, 2022, or when 250 participants are signed up.
For questions, please contact: Lead Researcher, Hannah Carlon, hcarlon@unm.edu
---
PLEASE NOTE BEFORE YOU COMMENT:
SMART Recovery welcomes comments on our blog posts—we enjoy hearing from you! In the interest of maintaining a respectful and safe community atmosphere, we ask that you adhere to the following guidelines when making or responding to others' comments, regardless of your point of view. Thank you.
Be kind in tone and intent.
Be respectful in how you respond to opinions that are different than your own.
Be brief and limit your comment to a maximum of 500 words.
Be careful not to mention specific drug names.
Be succinct in your descriptions, graphic details are not necessary.
Be focused on the content of the blog post itself.
If you are interested in addiction recovery support, we encourage you to visit the SMART Recovery website.
IMPORTANT NOTE:
If you or someone you love is in great distress and considering self-harm, please call 911 for immediate help, or reach out to The National Suicide Prevention Hotline @ 800-273-8255, https://suicidepreventionlifeline.org/
We look forward to you joining the conversation!
*SMART Recovery reserves the right to not publish comments we consider outside our guidelines.*