The Importance of Self Acceptance in Addiction Recovery
Dr. Philip Tate, author of Alcohol: How to Give It Up and Be Glad You Did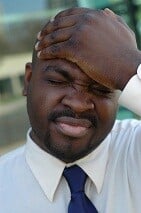 An important aspect of accepting yourself is to accept that you are fallible. An outcome of your fallible nature is that you may want something, you may try to get it, and you may come up short. More specifically, you want happiness and you try to gain it by drinking. In the long run, you gain some things you didn't intend, such as depression, getting arrested, having your marriage(s) break up, or some other unwanted consequence. Another example is that you may believe you have the knowledge and the power to quit. Then you try, and you fail.
Part of our fallible nature is emotional.
As an example, you may feel very good about drinking when thinking this is wonderful, self-enhancing, and a great way to escape your problems. On the negative side, you may be unable to feel pleasure when you think of a positive event such as a gain from quitting. This may include keeping your marriage or job or living longer. You may think of these and gain little pleasure at the thought. Depression can be one cause of this.
Another part of our fallible nature is our crooked thinking. When you fail, you may believe that you are a failure, or you may believe it's not worth the effort to keep trying. You may think you must do perfectly well at quitting instead of accepting that you may stumble and fall, yet eventually succeed.
The flip sides of our fallibilities are our abilities: things we can do that help us. We can learn from our failures, plan new remedies, continue to work toward our goals, and achieve some of them. Our fallible nature allows failure, whereas our able nature allows success.
Failure and success are both your nature. So, when you believe you're no good—Wrong!!! You just failed, which is your nature. And, when you believe you can do no better—Wrong!!! Your failing doesn't indicate you'll always fail, because success is also your nature.


PhilipTate. Ph.D., is author of the book titled Alcohol: How to Give It Up and Be Glad You Did, which is included in SMART Recovery®'s Suggested Reading List. This article originally appeared in a previous issue of SMART Recovery® News & Views
"Discover the Power of Choice!" Learn more about self-empowered recovery at SMART Recovery. .