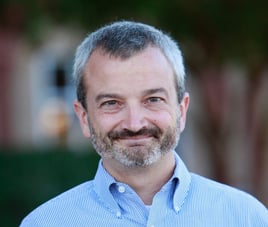 As of July 1, SMART welcomed a new staff member to fill a brand-new position in the organization. Pete Rubinas became SMART's first Organizational Culture Change Facilitator, representing a major internal effort to help SMART evolve in positive ways. Pete says, "As we attempt to be more inclusive of all, it's critical that we have systems in place that support true inclusion. That's what I'm focused on." He also advises Acting Executive Director Christi Alicea and the Board on human resource, financial, and Board governance matters.
Pete came to SMART as a participant in January 2017 and, after training, became a meeting facilitator. In 2019 he added Regional Coordinator to the list of ways he is involved with SMART. He credits the program as instrumental in helping him build a balanced life without alcohol, "I also used the tools to change a variety of other problematic behaviors that were keeping me from being the whole human being that I wanted to be."
Pete says the most rewarding part of what he does, so far, is amplifying the "voices" that need to be part of all the conversations at SMART. He credits his work running a Montessori school for ten years as something he can draw on in this regard.
---
Here are Pete's responses to the Take 5 Spotlight questions:
Are there tasks you perform regularly during your workday? No. When you are involved with change, every day is a new day! I spend a lot of time trying to understand the systems that exist in our organization, where the challenges are in those systems, and how we can work together to overcome them to truly shift our culture.


What are a couple of the ways you interact and coordinate your job with national office staff? I always try to listen first, but I'm passionate about what I believe needs to happen to shift the culture, so I often have to rein myself in. I hope that my colleagues end up describing me as someone who listens well, says what he believes, and does what he says he's going to do.


What is one of the ways that you think you personally make/want to make a difference at SMART? I want to help build an open and positive culture that rejects white supremacy, sexism, ableism, paternalism, and all of the other -isms that get in the way of individuals feeling welcome in our spaces.


What is your message to all those dedicated SMART volunteers across the country? Thank you for all that you do week in and week out for SMART Recovery. You are appreciated. And, if you ever doubt it, you are enough!


What kinds of things are you interested in outside of work? Any hobbies? I am an avid birder, native pollinator gardener, and runner. I am also pursuing a Masters degree in Clinical Mental Health Counseling on a part-time basis. And my family, including four "kids" 18-21 years of age, is always my first priority.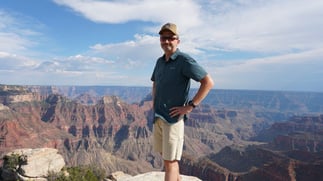 For all the time Pete likes to spend outside, he is very aware of the internal work he feels called to do, "My mantra as an anti-racist White person is to listen humbly, love deeply, and shift power." With a powerful conviction like that, Pete is a good choice to help SMART to make progress as an organization in all kinds of important ways.
Learn more about the Take 5 Spotlight series and see others who have been profiled.
---
PLEASE NOTE BEFORE YOU COMMENT:
SMART Recovery welcomes comments on our blog posts—we enjoy hearing from you! In the interest of maintaining a respectful and safe community atmosphere, we ask that you adhere to the following guidelines when making or responding to others' comments, regardless of your point of view. Thank you.
Be kind in tone and intent.
Be respectful in how you respond to opinions that are different than your own.
Be brief and limit your comment to a maximum of 500 words.
Be careful not to mention specific drug names.
Be succinct in your descriptions, graphic details are not necessary.
Be focused on the content of the blog post itself.
If you are interested in addiction recovery support, we encourage you to visit the SMART Recovery website.
IMPORTANT NOTE:
If you or someone you love is in great distress and considering self-harm, please call 911 for immediate help, or reach out to 988 Suicide & Crisis Lifeline @ 988, https://988lifeline.org/
We look forward to you joining the conversation!
*SMART Recovery reserves the right to not publish comments we consider outside our guidelines.*