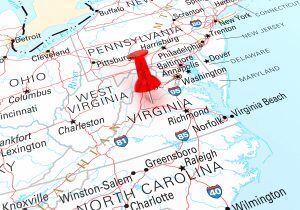 Please note that this is a regional conference held separately from the 2019 SMART Recovery National Conference September 20 – 22 in Itasca, Illinois.
———
Please plan to join Capital SMART, DC Metro area's SMART Recovery group, on Saturday, October 26, 2019, for the 4th Annual SMART Recovery Regional Conference, SMART in Action!
Conference Details:
---
Speakers & Topics
The keynote speakers are two of the nation's leading experts in the causes and best practices in the treatment of substance use disorders:
Dr. Joshua M. Sharfstein, MD, is Vice Dean for Public Health Practice and Community Engagement at the Johns Hopkins University Bloomberg School of Public Health, Baltimore, MD (formerly principal deputy commissioner of the FDA and Secretary of the Maryland Department of Health).
Dr. A. Thomas Horvath, Ph.D., ABPP, is founder/president of Practical Recovery, San Diego, CA, and a founding board member and former President of SMART Recovery.
This year's program will include three other presentations, focusing on how SMART Recovery peer support meetings provide a warm welcoming place for individuals in recovery, while providing SMART's 4-Point Program. Breakfast, lunch, and significant printed materials, from our presenters, and about the SMART Recovery program, will be provided to all registrants.
Sponsoring organizations include many of the highest regarded treatment providers on the East Coast, including Kolmac Outpatient Recovery Centers; the Center for Motivation and Change; Hope House Treatment Centers; Recovery Centers of America; Caron Treatment Centers; Pathways; Dominion Diagnostics; and Stepping Stones Recovery Houses.
---
Who Should Register?
The SMART Recovery Regional Conference: SMART in Action! is open to everyone interested in SMART Recovery, including members of the public, meeting attendees, facilitators and volunteers, and all addiction treatment professionals.
This is an opportunity for professionals to learn how to integrate the tools of SMART Recovery into their practices – and 6 Level B / Level Two CEUs will be provided to professionals who register and attend.
All treatment professionals (and all others who register by September 20th) will also receive a complimentary copy of The Opioid Epidemic: What Everyone Needs to Know, 1st Edition (June 2019, Oxford University Press) by Yngvild Olsen and Joshua Sharfstein (a $17 value).
Early registration ends on Friday, September 20. Register now at www.capitalsmart.org.
Questions: Please contact David Koss, Regional Coordinator, SMART Recovery, at koss1@comcast.net.