SMART Recovery was recently featured in the YouTube show REALITY CHECK starring Kittie KaBoom, which streams courtesy of RECOVERY TV, a non-profit recovery-related media content company and digital hub based in L.A.
The episode featuring SMART can be viewed on Recovery TV's website or on Recovery TV's YouTube channel.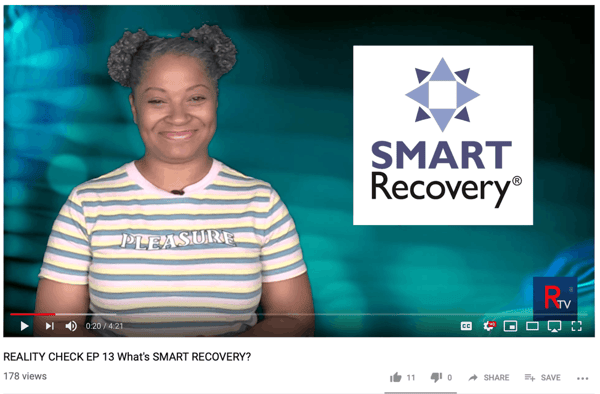 RECOVERY TV, founded by Los Angeles SMART Facilitator Ted Perkins, is designed to help anyone interested in, or currently in recovery. According to RECOVERY TV's website, "It doesn't matter if you're still using (or never used), trying to quit, abstaining, practicing moderation, in rehab, out of rehab, seeing a therapist, in a program, attending meetings, flying solo, a parent, sibling or friend of a problem user, sober-curious or just interested in the subject of recovery…"
There are 12 additional episodes of REALITY CHECK currently available to stream free of charge online, with another 12 episodes coming soon. Its programming is informed and inspired by rational, evidence-based recovery principles and methodologies – including and especially SMART.
More information about RECOVERY TV is available on their website at: www.myrecoverytv.com.