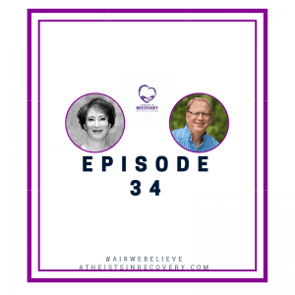 Peter, SMART Recovery Regional Coordinator for South Dakota, shares his life story with Adina Silvestri, EdD LPC, on her podcast, Atheists in Recovery. You will hear how Peter's existential crisis led him to embrace the joy in recovery and how he is now working to help others do the same.
Click here to hear Peter's recent interview on Dr. Silvestri's website.
---
About the Atheists in Recovery Podcast
The podcast launched in August 2019 to address the spiritual and scientific belief systems of people in long-term recovery in order to deconstruct limiting thought patterns and introduce new behaviors and routines.
Visit https://adinasilvestri.com to learn more about host Dr. Adina Silvestri and to find other episodes of this show.