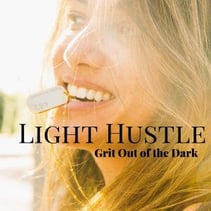 SMART Recovery Board President Bill Greer was recently interviewed on the Light Hustle Podcast discussing SMART Recovery, why this program appeals to people, and why, even though it's a great alternative to 12-step programs, the organization doesn't allow "bashing" of AA.
Find links to his recent interview on Anna David's website.
---
About the Light Hustle Podcast
The podcast launched in 2013, making it the first mainstream addiction and recovery focused podcast. It's been through several name changes and incarnations (AfterPartyPod or Recover Girl, anyone?) and now, as Light Hustle, features interviews with industry leaders about how their struggles have contributed to their success—in short, how they've been able to use their grit to get out of the dark.
It has been reviewed in top sites covering the podcast industry and been hailed as one of the top 10 most popular celebrity podcasts.
Visit www.annadavid.com to learn more about its host, Anna David, and to find other episodes of this show.