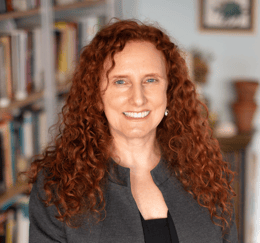 Maia Szalavitz is an award-winning, best-selling author and opinion writer, whose focus is on changing the narrative of addiction and recovery. Two of her books Undoing Drugs: The Untold Story of Harm Reduction and the Future of Addiction and Unbroken Brain: A Revolutionary New Way of Understanding Addiction, are among a long list of publications that address this issue.
In this podcast, Maia talks about:
Her New York Times opinion piece about Oregon decriminalizing drug possession
How external forces undermine internal motivation
How the Black Lives Matter Movement shows the racial disparities in the justice system
That criminal drug laws aren't based on science and how emotions are decision algorithms
The debate over decriminalization is based on a fundamental misunderstanding of what actually works
Explaining the analogy of addiction to that of falling in love or having a baby; people do crazy things
People with addiction are not lazy, they are hurting
Trying to punish our way out of addiction is not the answer
Why it's important to meet people where they are and welcome them to treatment
Not calling doctor prescribed medication Medically Assisted Treatment (MAT)
Why we need more expansive definitions of recovery
How chronic pain patients are being negatively affected by the opioid epidemic
Additional resources:
---
Click here to find all of SMART Recovery's podcasts
---
PLEASE NOTE BEFORE YOU COMMENT:
SMART Recovery welcomes comments on our blog posts—we enjoy hearing from you! In the interest of maintaining a respectful and safe community atmosphere, we ask that you adhere to the following guidelines when making or responding to others' comments, regardless of your point of view. Thank you.
Be kind in tone and intent.
Be respectful in how you respond to opinions that are different than your own.
Be brief and limit your comment to a maximum of 500 words.
Be careful not to mention specific drug names.
Be succinct in your descriptions, graphic details are not necessary.
Be focused on the content of the blog post itself.
If you are interested in addiction recovery support, we encourage you to visit the SMART Recovery website.
IMPORTANT NOTE:
If you or someone you love is in great distress and considering self-harm, please call 911 for immediate help, or reach out to The National Suicide Prevention Hotline @ 800-273-8255, https://suicidepreventionlifeline.org/
We look forward to you joining the conversation!
*SMART Recovery reserves the right to not publish comments we consider outside our guidelines.*