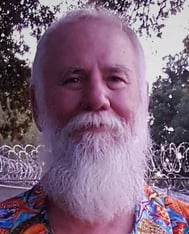 Charles True has been building the kind of life he doesn't want to relapse from for many years. His project work has taken him around the world including China, Russia, and the United Kingdom. One of his most impactful projects is the InsideOut: A SMART Recovery Correctional Program®. InsideOut is a cognitive behavioral therapy (CBT) program for substance abuse treatment (offender rehab) in correctional settings and is based around the 4-Point Program® of SMART Recovery.
Charles partnered with Ron Lott and together they facilitate the InsideOut Program in the Houston, Texas, prisons. They have also co-authored the book Successful Life Skills, which they say is the epitome of what the recovery movement represents. Charles and Ron are adapting the book to reach a broader audience beyond those struggling with addiction. Charles said people have been asking for a new version of the book and he and Ron are making it happen.
Charles lives by the motto, "turn your life into a project, always have a purpose, and wake up grateful." The SMART community is very grateful for the work he and Ron are doing.
Listen to the full conversation with Charles True on one of these podcast players: