Dear Friend,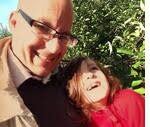 Addiction sucks. In the late 1990's my life was a mess. I had three broken relationships. I had three children that I never saw.
Cocaine and heroin had become a higher priority in my life than my kids. I was using and dealing drugs. Eventually I was arrested. I spent two years in jail and three more years in prison.
I'm not proud of any of that. But I am proud of the work I do today and the life I have built. SMART Recovery is a very big part of that.
I'm in long-term recovery now. I'm a hands-on dad to my nine year old son and I am happy to say that I've been able to repair my relationship with my adult daughter. I also have chosen a life of helping others overcome addiction by becoming a licensed alcohol and drug counselor.
SMART Recovery wasn't available in my area when I began my recovery. I wish it had been! Fortunately I did discover SMART three years ago and it's been a true game-changer for me, and for my clients.
In my work I see daily the amazing transformation that people achieve using the skills they learn with SMART's 4-Point Program.
I am so grateful that my clients have access to the modern support program that SMART provides. And I'm proud to be an active volunteer meeting facilitator and advocate for SMART Recovery at the state and local level.
SMART uses well-established techniques from modern psychology to equip individuals with the practical skills and tools that they need to overcome their addictions. No other peer support program does that….and the world needs more of it.

Chuck Novak, MS, LADC
Manchester, NH