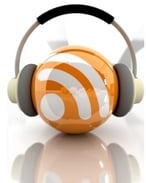 Listen to the latest podcasts from SMART Recovery
Subscribe to SMART Recovery Podcasts

I'm Not the Go Along Guy; I'm the Self-
Efficacy

Guy

Dr. Stanton Peele is a lawyer, professor, psychologist, psychotherapist, and author. Of all of these titles, he's probably best known as an advocate and pioneer in the addiction and treatment world. His new memoir, A Scientific Life on the Edge: My Lonely Quest to Change How We See Addiction, is his 16th book that tackles addiction issues.

Continue reading the blog post

Becoming a Shadow of Myself
Johnny Allison's substance use started as a way to cope with the trauma of war and chaos of military life. His recovery started as a way to become the soldier and person he knew he was and could be. Today, he is a Veteran, SMART Facilitator, and the Lead of the SMART UK Veterans Program.
Continue reading the blog post

Coming to Your Own Conclusions About Alcohol
Years ago, Brett Macdonald and his friends had the time of their lives backpacking across Australia. After many conversations, they realized that heavy alcohol use had become a staple in their lives. This led them to creating a "sober competition" to see who could abstain from drinking the longest. From this, a global fundraising and awareness initiative was born. Brett is now the Managing Director of EzyRaise, a global fundraising platform, whose campaigns include Dry July Australia, Take on Addiction, and the latest, Sober October USA.
Continue reading the blog post

Is There a Magic Pill for Alcohol Addiction?
Katie Lain is the co-founder of Thrive Alcohol Recovery, an organization that uses the Sinclair Method to help treat alcohol use disorder (AUD).
Katie struggled a decade trying to get her drinking under control, but no programs or treatments worked. In searching the internet for answers, she found a TedX featuring Claudia Christian, How I Overcame Alcoholism, and thought what she was saying was too good to be true.
Continue reading the blog post

Providing Insight That Others Couldn't See
September is National Recovery Month, but many advocates point out we can certainly recognize recovery year-round, including Keegan Wicks. He is the National Advocacy and Outreach Manager for Faces & Voices of Recovery. He works to ensure that the recovery spectrum of services is available and funded for anyone who needs them.
Continue reading the blog post

SMART Recovery & Government
David Koss, JD, is a member of the SMART Recovery Board of Directors and the Director of Government Relations. In his role as director, David monitors what the federal government is doing in terms of addiction and recovery legislation, and advocates for SMART and people with substance use disorders.
Continue reading the blog post

Subtracting the Complications
SMART participant wellnessandhope (her screen name) says her "destruction of choice" started her freshman year and continued throughout college. While her friends were graduating, she was in rehab. This was not how she thought her life was supposed to go. Eventually, though, it put her on a path to recovery and led to helping teens and young adults going through the same experiences. Today, wellnessandhope is a licensed mental heath and addiction recovery counselor, working as a Project Coordinator at Youth Recovery CT and as a SMART Recovery Facilitator.
Continue reading the blog post

You Don't Have to Eat Carrot Sticks Every Day
Mercy Bell's relationship with alcohol started in college as a way to thwart the uneasiness she felt inside. It led her to a "recovery or else" situation. She used multiple paths and experiences along her journey to recovery. Today, Mercy is the co-owner of Sober Voices and Sourcing Voices, with Alyssa Hart. Their mission is "to amplify and celebrate all voices and all experiences on the journey of recovery and mental health", especially college students, LGBTQ+, and BIPOC.
Continue reading the blog post

Pulling the Me's Into the Conversation
Alex Colyer realized she really didn't know about addiction and recovery after losing her best friend Reed McGregor to an overdose in January 2021. To honor Reed's memory and legacy, Alex started the Albertus Project, a nonprofit organization that is transforming the way the world views addiction.
Continue reading the blog post

Waiting for Someone to Show Up
Steve Kind of Mankato, Minnesota, is a SMART Facilitator and new SMART employee. His alcohol struggles began in high school and continued into adulthood. After his second DUI, he was about to lose everything, including his wife. Then an open-minded, forward-thinking counselor suggested he look into SMART as a new path to recovery. Now he is living his Life Beyond Addiction.
Continue reading the blog post

The Journey to Becoming Yourself
Alicia Renegar is a Certified Addiction Peer Recovery Coach and SMART Facilitator in Columbus, Indiana. As a gay woman, she faced much adversity and discrimination throughout her life. She shares how she has turned this negativity into strength and is helping others on their path to recovery.
Continue reading the blog post

Could it be Time to Decriminalize Drugs?
Maia Szalavitz is an award-winning, best-selling author and opinion writer, whose focus is on changing the narrative of addiction and recovery. Two of her books Undoing Drugs: The Untold Story of Harm Reduction and the Future of Addiction and Unbroken Brain: A Revolutionary New Way of Understanding Addiction, are among a long list of publications that address this issue.
Continue reading the blog post

Secular Alternatives to 12-Step are Now the Law
Courts everywhere have mandated that secular, evidence-based addiction treatments, like SMART Recovery, must be offered to individuals as alternatives to 12-Step and other faith-based programs, if they so choose. Much of this is largely thanks to the tireless work of individuals like Sarah Levin.
Continue reading the blog post

Bridging the Gap Between Treatment and Recovery
Dr. Nora Volkow recently spoke to the SMART Recovery community about how the National Institute on Drug Abuse (NIDA) is taking a holistic approach to helping those with substance use issues through prevention, treatment, and after care. As a follow up to that conversation, we talked with Dr. Wilson Compton, Deputy Director of NIDA and Dr. Will Aklin, Director of the Behavior Therapy Development Program, about the research happening in the advancement of substance use treatments.
Continue reading the blog post

Dr. Tom Horvath Reviews Dr. Nora Volkow's Article
Dr. Nora Volkow, the director of the National Institute on Drug Abuse (NIDA), recently published an article in Health Affairs Magazine that many in the recovery community consider "a game changer" in how it challenged received wisdom and old assumptions in the treatment of addicted individuals. In this interview, Dr. Tom Horvath, co-founder of SMART Recovery, assesses the article's impact and how it may change the face of the recovery landscape forever.
Continue reading the blog post

A Trip to Psychedelic Summer Camp
Ted Perkins, aka the "Tips & Tools Guy" is a SMART facilitator and producer of our popular SMART Recovery video series including Tips & Tools for Recovery That Works, Life Beyond Addiction, Facilitator Spotlights, and more. A natural skeptic and avid humanist, he has always been open to ways to better himself, especially in his recovery. One way in which he's done this is looking into the possible therapeutic value of psychedelic drugs. In this podcast he openly shares some of his experiences with people so they can understand the powerful impact they made in his life.
Continue reading the blog post

Finding the Woman Connection
Loretta Billingsley has been working in the media industry since the 1980's and still loves what she does to this day. Another thing she loves is facilitating the SMART Women's meeting on Saturday mornings. Loretta knows the personal growth and connections formed during those meetings have help changed lives, and for that she is grateful.
Continue reading the blog post

Video Game Addiction is REAL
Alex received his first video game station at the age of two. His love and eventual addiction to video gaming continued throughout his life. It wasn't until recently that Alex found SMART Recovery, and has made positive changes to his life and began managing his problematic behavior.
Continue reading the blog post

Creating a Sex Positive Environment
Dr. Ashley Grinonneau-Denton is the founder and co-owner of Ohio Center for Relationship and Sexual Health in Cleveland, Ohio. She has a doctorate in marriage and family therapy and is a certified sex therapist.
Continue reading the blog post

Personality: The Factor That Trumps All Others
Paul Tieger is the Founder and CEO of Speed Reading People, LLC. He is also a principal of IConnect Health, an international expert on personality psychology, and the author of five bestselling books. Paul's current project is the lead researcher for the SMART De-Stress RX Study, to determine the connection between personality type and addiction issues.
Continue reading the blog post

You Don't Need the Lollipop Right Now
Dr. Joe Gerstein is a Fellow of the American College of Physicians and Founder of SMART Recovery. He is also a retired Harvard University professor and lectures at addiction symposiums. Joe introduced SMART to the world and has facilitated over 3,000 meetings. His passion and motivation for helping others is still going strong after 50+ years. Joe shares some of his thoughts and perspectives and being for staying motivated in your recovery.
Continue reading the blog post

Caring About the Ones No One Else Does
Dave Johnson is the Chief Executive Officer of the Fletcher Group, based in London, Kentucky. His background in social work, healthcare, and academia led him to starting Fletcher Group with the help of Ernie Fletcher, the former Governor of Kentucky. A recent grant connected them to SMART Recovery with the Rural Centers of Excellence Initiative.
Continue reading the blog post

Old Enough To Serve, Old Enough To Drink
From growing up in small-town Iowa to becoming a military police officer Army Reservist, Holly Paulsen has seen and experienced much in her life. It wasn't until she woke up still drunk after a night of drinking, that she decided to make changes in her life. Today, she is living her best life and helping other veterans get the help and resources they deserve.
Continue reading the blog post

Mechanisms of Action in Recovery
Dr. Sarah Zemore is a Senior Scientist at the Alcohol Research Group in Emeryville, California, and the Principal Investigator of the Peer Alternatives for Addiction 2 (PAL2) Study. This is the second phase in the study which focuses on the benefits of mutual help groups in recovery.
Continue reading the blog post

Swimming Against the Legislative Tides
Sarah Levin is the founder of Secular Strategies. She is also a lobbyist and coalition builder. Sarah has made it her life's work to fight for legislation protecting secular points of view.
Gerardo (Gee) Matamoros is a SMART Regional Coordinator, president of the SMART NYC Board, and self-described newfound activist. He is impacting his community through his passion and dedication to ensuring SMART is an option for everyone in recovery.
Continue reading the blog post

Finding the Diamond in the Rough
Dave Jansa is a SMART Facilitator in Sioux Falls, South Dakota, and someone with lived experience with the Family & Friends program. He also serves on the board of Face it Together (FIT), whose mission is to solve the nation's greatest health challenge drug and alcohol addiction.
Continue reading the blog post

Planting the Seeds for Recovery
Since 2016, Lorie Hammerstrom has been the lead onsite trainer for SMART. She also facilitates the teen and young adult meetings. Her passion for working with teens and young adults is evident in the hundreds of people she has helped in their recovery journey.
Rae Grady is an onsite trainer and Family & Friends facilitator, who has been with SMART since 2019. Her prior experience working with adolescents as a guidance counselor and crisis coordinator has given her the tools and empathy to support the those in need.
Continue reading the blog post

Learning How to Do Life
Chuck Novak's life hasn't always been easy. A substance use problem led to five years in prison. While incarcerated, Chuck decided to use his time to change his life for the better. He earned a paralegal certificate and started on a path to recovery. Today, Chuck is a Master Licensed Drug and Alcohol Counselor and a SMART Recovery Regional Coordinator in New Hampshire.
Continue reading the blog post

Incarcerated by Your Own Thinking
Barry Grant's experiences being incarcerated over 20 years ago changed and shaped his future forever. Today, Barry is the owner of S.A.F.E Counseling Services, Director of Outpatient Services at Hope House, and SMART board member. His tireless championing of the SMART program has helped countless people in their recovery journey.
Continue reading the blog post

Don't Let Pride Lead You Astray
Matt Frank has been a SMART facilitator for over seven years. His uses his experience and LGBTQ+ perspective to shape the tools and conversations to be most effective for his meeting participants.
Continue reading the blog post

Older Adults: Unseen. Untreated. Misdiagnosed.
Brett Saarela's personal and professional experience led her to find her passion in helping older adults with mental health and addiction issues. She is a licensed clinical social worker in New York and has devoted her time and efforts to ensuring the older population is seen and treated properly. Brett is the Vice President of the SMART Recovery Board of Directors and serves on the SMART International Board of Directors.
Continue reading the blog post

The Intersection of Mental Health and Addiction
Mike Massey has been facilitating SMART Recovery Online (SROL) meetings since 2013. His professional experience as a former teacher and union leader, as well as his personal experience with substance use, gave him the skills and abilities to help meeting participants. When many of the participants said they also were dealing with a mental health disorder, he struggled with how best to help them and decided there needed to be a reference guide for facilitators on how to handle this aspect of recovery. So, he and several others created one: Facilitator Best Practices for Addressing Mental Health Disorders and Suicide in SMART Recovery Meetings.
Continue reading the blog post

Looking at Ourselves in an Honest, Open Way
Bill Greer came up through the ranks of SMART Recovery. He started as a participant in 2012, then became a facilitator, then Regional Coordinator, and joined the Board of Directors in 2017. He is currently the President of the Board. As SMART releases its 2021-2022 Strategic Plan to the community, he knows the importance of implementing goals that will shape SMART's future.
Continue reading the blog post

I Wasn't Looking Until I Was Looking
Eboni Jewel Sears's life has been full of unique and interesting experiences and opportunities. Growing up, her military family moved throughout the country; today Las Vegas, Nevada, is home. Her professional journey has taken her from being a Navy Seabee to a long-haul truck driver to currently a peer recovery support specialist at the Alternative Peer Group Las Vegas. It's here that she counsels teens in recovery using the SMART Recovery tools and principles.
Continue reading the blog post

Rebuilding the Trust Bank
Dr. Henry Steinberger, of Madison, Wisconsin, is a long-time, trusted advisor and facilitator for SMART. His extensive educational credentials and background have been invaluable in shaping SMART Recovery into the organization it is today. In this podcast, Henry talks about rebuilding the trust bank, his definition of Life Beyond Addiction, and much more.
Continue reading the blog post

Carpe Diem is the Term
Dr. Reid Hester is a psychologist and researcher. He is the founder and director of the science division of CheckUp & Choices. Reid's extensive research in alcohol abuse has led to professional opportunities and collaborations with many experts in the field. One long-standing partnership has been with SMART Recovery. In this podcast, Reid talks about finding a kindred spirit in Dr. Tom Horvath, reasons to be hopeful and optimistic in recovery, the positive ripple effect, and much more.
Continue reading the blog post

If Me; Yes You
Shawn Fisk is an addiction treatment counselor in Ottawa, Ontario, Canada. His lived personal and professional experiences have led him to challenge cognitive discrepancies and chart a new path for his and his clients' lives. In this podcast, Shawn learning to value himself enough to take care of himself, understanding labels, his perspective on MAT, plus much more.
Continue reading the blog post

Going Into the Holidays with Eyes Wide Open
Stacey McKeever is a librarian in southern California. Her lifelong struggle with food addiction has led her to use SMART Recovery as one pathway to maintaining balance in her life. In this podcast, Stacey talks about using food to cope with her feelings, learning how to have boundaries with words not food, learning how to be a whole person with SMART, plus much more.
Continue reading the blog post

The "Been There, Done That" Connection
Les Waite is a veteran and a clinical psychologist at the Albany Stratton VA Medical Center in Albany, New York. His struggles with addiction lead him to SMART Recovery. Now, he uses the SMART tools daily in his practice for veterans. In this podcast, Les talks about serving in the military during the first Gulf War, the "been there, done that" connection with his patients, reconnecting a veteran to their values, plus much more.
Continue reading the blog post

Buckling Down for Recovery
Nick Goodwin is a SMART Recovery facilitator and co-chair of the new Veterans and First Responders meeting starting on November 10th. He is a former Infantry Officer, 3rd Battalion, 5th Marines. In this podcast, Nick talks about what led him to join the military, what triggered his alcohol use disorder, starting the new Veterans and First Responders meeting, plus much more.
Continue reading the blog post

The Luck of the Draw Led to SMART Recovery
Kevin Minnick is the SMART Recovery Regional Coordinator for Indiana. He is also a probation officer for Hancock County. In this podcast Kevin talks about how being a professional golfer paid for his master's degree in counseling, to how working in the chemical dependency unit was luck of the draw, and challenging his supervisor that multiple options for recovery needed to be offered, plus much more.
Continue reading the blog post

The Search is Over
Peter Finger is a SMART Recovery Regional Coordinator in Sioux Falls, South Dakota. He is also an advocate for the drug courts in his state. In this podcast Peter talks about a variety of topics including, why partying like Frank Sinatra was the way his family coped with issues, who held an intervention for him when his drinking habit was out of control, why he never drank again after taking the SMART Recovery Training program, and much more.
Continue reading the blog post

SMART Recovery Community Update
The SMART Community had the opportunity to hear from Board President Bill Greer and Executive Director Mark Ruth as they shared their perspectives on what the SMART community has accomplished in 2020 and where we are headed in 2021.
Continue reading the blog post

From Ruined

Opportunities

to SMART Recovery: A Veteran's Survival Story
In the United States Army, he was an E-4 Specialist with the 42 INF Div., serving in Guantanamo Bay, Cuba. As a private person, Michael Hooper was a man struggling with alcohol abuse and depression. He didn't know where to get help until he called the Veteran's Crisis Hotline. From there Michael was introduced to SMART Recovery through the VA Hospital. He knew from the first meeting it was "going to be a life changer," but it wasn't until a four-month intensive, inpatient program, that Michael realized how valuable the SMART Recovery program was for his survival.
Continue reading the blog post

Changing the Game for Lake County's LGBTQ Community
Growing up, Betty Jacobs knew her family and the community would not be open and accepting of her sexual orientation, so she hid her true identity. She followed the "normal" route and got married and had children because being a mom was something she always wanted. But there was more to Betty that people needed to know and she was finally ready to tell. Betty has used her story as motivation to change the game for the LGBTQ community in Lake County, Ohio.
Continue reading the blog post

Build the Kind of Life You Don't Want to Relapse From
Charles True has been building the kind of life he doesn't want to relapse from for many years. His project work has taken him around the world including China, Russia, and the United Kingdom. One of his most impactful projects is the InsideOut: A SMART Recovery Correctional Program®. InsideOut is a cognitive-based therapy (CBT) program for substance abuse treatment (offender rehab) in correctional settings and is based around the 4-Point Program® of SMART Recovery.
Continue reading the blog post

Stop. Be Present. Listen. Why Motivational Interviewing is an Important Tool in Recovery with Dr. Molly Magill
Molly Magill's interest in psychology and social work started in high school and grew into her passion and ultimately, her career. She earned her B.A. from the University of Massachusetts Boston and she earned her M.S.W and Ph.D. from Boston College. Dr. Magill is an associate research professor in the Department of Behavioral and Social Sciences and the Director of Biostatistics at the Center for Alcohol and Addiction Studies at Brown University. In 2019, Dr. Magill was awarded the Independent Scientist Award from the National Institute on Alcohol Abuse and Alcoholism.
Continue reading the blog post

A Study of the Effectiveness of SMART Recovery with Dr. Sarah Zemore
The results speak for themselves. Alternative treatment programs are as effective as traditional 12-step programs for alcohol recovery. These results have been identified thanks to Dr. Sarah Zemore's 2018 research project, "A longitudinal study of the comparative efficacy of Women for Sobriety, LifeRing, SMART Recovery, and 12-step groups for those with AUD," published in the Journal of Substance Abuse Treatment.
Continue reading the blog post

SMART Recovery: The ABCs of Recovery
Peter, SMART Recovery Regional Coordinator for South Dakota, shares his life story with Adina Silvestri, EdD LPC, on her podcast, Atheists in Recovery. You will hear how Peter's existential crisis led him to embrace the joy in recovery and how he is now working to help others do the same.
Continue reading the blog post

Words Matter: Addiction Terminology, Accuracy, and Stigma
Words matter to Richard Saitz, M.D., who edits medical journals and publications for accuracy surrounding addiction terminology.
In this talk, borrowed from our collection of 2019 SMART Recovery National Conference presentations, Dr. Saitz discusses substance use disorders as health conditions; how language can promote stigma and affects policy and care; and the emergence of accurate, non-stigmatizing terminology.
Continue reading the blog post

SMART Recovery Clarifies Position: Announces '

Abstinence

Oriented' Recovery Support
Recently, the SMART Recovery USA Board made a minor but important change by replacing the term "abstinence-based" with "abstinence-oriented" in describing our approach to helping people. This is because people with opioid addiction are dying from overdoses when their "abstinence-based" treatment and recovery support preclude the use of opioid agonist medications, such as methadone and buprenorphine. A large part of the U.S. treatment and recovery support world continues to regard the use of these medications as "substituting one drug for another."
SMART strongly opposes this position because these agonists help maintain tolerance to protect people from deadly overdoses when they relapse, which is common in opioid use recovery. This position is shared by the National Institute on Drug Abuse, American Medical Association, American Society of Addiction Medicine, World Health Organization, and many other prominent authorities worldwide.
Continue reading the blog post

Robert J. Meyers, Ph.D., "Support For A Loved One With Addiction"
Dr. Meyers speaks to the SMART community about an effective approach for influencing a loved one with addiction to seek treatment. Dr. Meyers is co-author of the book
"Get Your Loved One Sober: Alternatives To Nagging, Pleading and Threatening"
and the creator of the CRAFT (Community Reinforcement and Family Training) approach to family treatment.
About CRAFT: CRAFT has been clinically tested and shown to be a highly effective alternative to Johnson Interventions.

Ed Garcia, M.A., "The Anatomy of Emotions"
Ed Garcia describes how we can manage emotions by focusing on and analyzing our thoughts and self-talk. We have the power to change self-defeating thoughts and self-talk, and Ed Garcia tells us how to do it.
About Ed Garcia: Licensed social worker and Former Director of Training of the Albert Ellis Institute