Understanding, Identifying and Correcting Procrastination Habits
Watch Part I
Watch Part II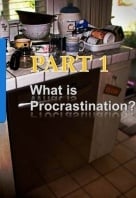 One of the greatest traps for a person trying to overcome an addictive behavior is procrastination. SMART Recovery and Dr. Bill Knaus are pleased to jointly announce their new video presentation: Combatting Procrastination. The video is now available on SMART's YouTube channel. The video presents introductory material and a model for understanding, identifying, and correcting damaging procrastination habits.
Psychotherapist Dr. Bill Knaus, renowned authority in the field of overcoming procrastination, joined SMART Recovery in July, 2011 to present an online procrastination workshop series — the first-ever of its kind. The workshop was adapted and condensed from his highly successful face-to-face workshops to suit an online audience. Podcasts of the event are available. In that spirit of public service, SMART Recovery, and Dr. Knaus are pleased to announce a video presentation that captures the workshop in a different medium. We hope you enjoy it and find it useful. We look forward to continuing this series of videos and are grateful that Dr. Knaus is so generous in sharing his knowledge and talent.
Dr. Bill Knaus, Ed.D., is the author of over 20 books, including "Overcoming Procrastination", which was co-authored with Dr. Albert Ellis. Knaus is a licensed clinical psychologist and former psychology professor. He has authored books on diverse topics in addition to procrastination where he is the top authority on corrective measures. He is known for his work in the cognitive revolution in psychotherapy and as one of the original directors of post-doctoral training in Rational Emotive Behavior Therapy.
To review and order Dr. Knaus's books, see his FB page. He writes regularly on Psychology Today in his blog, Science and Sensibility.
For information on SMART Recovery's program to support overcoming addiction, please visit our website.