One of the original SMART Recovery co-founders, Tom Horvath, joined Dr. Josh King on the Beyond Addiction Show, a program of the VoiceAmerica Health and Wellness Channel.
Learn about the origins of SMART Recovery, how and why it is different from other recovery approaches, and why it might be a good fit for you in this podcast episode.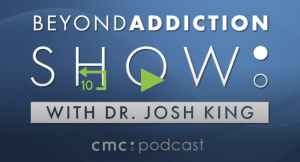 Click here to listen to this episode.
---
About the Beyond Addiction Show
Taken from the Beyond Addiction show website:
Whether you are trying to change your relationship with substances, learn how to cope with trauma or mental illness, help friends and loved ones, or are looking for a little inspiration and hope. The Beyond Addiction Show will get you the information you need to change in a way that you can understand.
Over 20 million people in America struggle with their substance use. Hundreds of millions more are trying to change their lives in other ways to be healthier, to feel fulfilled, and to live a life that they really love. With expert interviews and information with the most current research about how to effectively make change, The Beyond Addiction Show will help you make those changes, and start living your best life.
If you're trying to make a meaningful change in your life, The Beyond Addiction Show will help you make it.