5 Tips For Avoiding Drinking
By Dr. Reid Hester, Director of Research at CheckUp & Choices
It's that time of year: office parties, holiday invites and celebrations with plenty of opportunities to drink, and drink heavily. Pile on the pressure of purchasing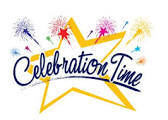 presents, dealing with difficult family members, and stressful travel schedules; it's no wonder the holidays trigger binge drinking, and relapses for people in recovery.
Are you dreading the office party for fear you'll end up downing brandy laced egg nogs and saying something to your boss or co-workers you'll forever regret?
Does the upcoming family holiday dinner put your recovery at risk, because you fear the stress of dealing with dysfunctional or demanding family members?
Believe it or not, with just a few of these coping tips, you not only can get through the holidays—at home and work—but can also attend parties, avoid drinking and have a good time!
TIP 1. Know Your Triggers
Being forewarned is forearmed. Consider what factors trigger you to drink. Once you identify the people, places or situations that are most likely to trigger drinking, it will be easier to respond from a place of personal power.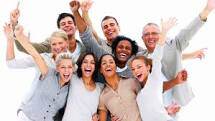 TIP 2. Make A Plan
Take a moment to think about your triggers. How have you reacted to them in the past? How could you respond better in the future? What would a positive response look, feel, or sound like for you? Write down the answers, and circle the ones that are most likely to support your recovery. How you think about your response to triggers, and the process of putting a plan into action (ahead of time) can make you less likely to drink.
TIP 3. Track Urges
Self-awareness is a key step for change. If your response to your triggers is to have an urge to drink, what urge coping strategies can you use?
TIP 4. Had a lapse? Don't Beat Yourself Up!
We all make mistakes. If you go to a holiday event and end up drinking, it's important to learn from the mistake, instead of beating yourself up. Changing your long-standing drinking habits takes time. It's a process. You'll be more likely to succeed in your recovery when you let go of harsh self- criticism, and embrace mistakes as learning opportunities.
Tip 5. Use Digital Resources
Digital resources can help drinkers achieve and maintain their recovery. Online support groups for social support such as SMART Recovery combined with skills building programs like https://SmartRecovery.CheckUpandChoices.com are proven to help drinkers achieve their goals. These empowering tools can provide real and lasting impact by offering 24/7 online access to behavior trackers, customized exercises, feedback, and automated reminders. Research shows that using digital resources can positively impact your recovery.
Using these tips will help you safely enjoy some healthy, holiday cheer!
---
About the author: Dr. Reid K. Hester is the Director of the Research Division of CheckUp & Choices. For over forty years, Dr. Hester, a clinical psychologist, has been at the forefront of alcohol abuse research and treatment. His clinical research, funded by National Institute on Alcohol Abuse and Alcoholism (NIAAA) and National Institute of Health (NIH) since 1992, has focused on developing digital interventions to help people with alcohol and drug problems.
---
Because there are millions of families who would benefit from our program to regain their lives, we hope that you will consider giving the gift of recovery by contributing to our annual growth fund before midnight, December 31.
Great news! All gifts made before midnight, December 31 will be matched, doubling your impact to support self-empowering, science-based recovery.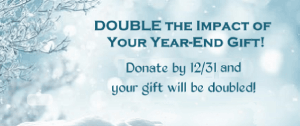 Your donation to our annual fund will be put to use immediately to:
Start new SMART meetings,
Promote greater awareness of SMART, and/or
Expand and modernize SMART's information technology capabilities (key to maintaining our lifesaving online services) …
Thank you for supporting self-empowered recovery!