Experiencing suicidal thoughts or severe withdrawal symptoms?
This page is designed to help you find the assistance you may need if you encounter a crisis. Volunteers at SMART Recovery stand ready to assist you with your addictive behavior issues, and to help you to learn the program's tools and techniques for overcoming addictive behaviors. However, our volunteers are not trained to assist with suicidal tendencies, withdrawal issues, etc., which often merit immediate medical or professional assistance.
If you or a friend are in emotional distress and considering suicide:
Click here: Befrienders Worldwide
(For phone numbers everywhere)
Click here:
988 Suicide & Crisis Lifeline
or call/text 988
Or call 911 or your local emergency help number
for immediate medical or emotional help!
Click here
for emergency help numbers around the world!
More support:
Suicide Prevention Resource Center
For those experiencing severe withdrawal symptoms:
Individuals who are experiencing severe withdrawal symptoms are advised to go to the emergency room, call an ambulance, or seek medical attention.
It is up to you to determine how much comfort and safety you want!
Are suicidal thought an on-going struggle?
This video below is from NAMI Montana, and can help creating with strategies for coping and creating a suicide safety plan.
You can visit the NAMI website at https://www.nami.org/.
The NAMI HELPLINE is 800-950-6264. The NAMI HelpLine can be reached Monday through Friday, 10 am–6 pm, ET.
Self-Management - People can manage their own behaviour.

Mutual Aid - People learn best from each other.

Choice - People choose their own goals, skills and tools.

Person Centred - People with lived experience are central in guiding what we do.

Evidence Led - All our programs are based on scientific evidence and we encourage their on-going evaluation.
History of
SMART Recovery
SMART Recovery was established in 1994 in the USA to meet the increasing demand of health professionals and their patients for a secular and science-based alternative to the widespread 12-Step addiction recovery program.
Such was its popularity that SMART Recovery grew from 42 group meetings at the beginning to more than 2000 in North America alone today and now proliferating worldwide in 23 countries and counting.
Since 1994
23+ countries
2,500+ groups globally
Get Started Right Now!
If you're feeling the negative effects of addiction, why wait to make changes? Get started with SMART Recovery by watching our instructional videos and slides, and find how quickly you can Discover the Power of Choice!
I want to get started now!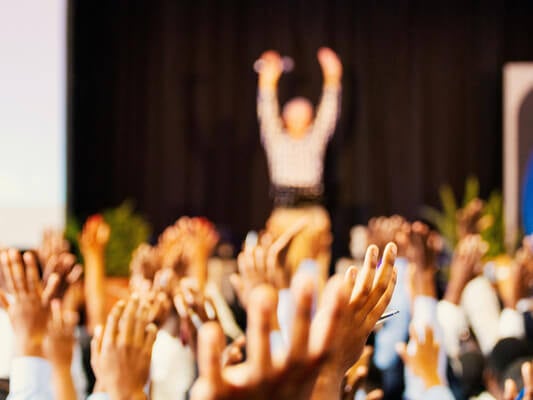 Important Decisions for Court-Mandated Attendance
First Amendment Court Cases
A compilation of court cases related to mandated support-group attendance and First Amendment issues regarding religious freedom.