For many years, SMART Recovery has worked with correctional institutions throughout the United States to help provide SMART Recovery meetings for inmates as well as support meetings for those returning to communities. Depending on circumstances, your facility may choose either to provide SMART INSIDEOUT™ to your population, or you may choose to provide a "general" SMART Recovery meeting.
Our FAST Distance Training Program helps prepare counselors, officers and drug court officials to facilitate general SMART Recovery meetings. Information about making the InsideOut Program available to your clients is included below.SMART Recovery materials work equally well with male and female populations, work to lower recidivism rates, and provide a non-religious based choice in recovery, which is crucial to ensuring First Amendment rights are observed.
SMART INSIDEOUT™
A SMART Recovery Correctional Program for Substance Abuse
InsideOut is a cognitive-based (CBT) program for substance abuse treatment (offender rehab) in correctional settings, and is based around the 4-Point Program® of SMART Recovery. The primary goal is to prevent offender recidivism through a carefully designed and scientifically-based secular program. InsideOut is designed for drug courts, correctional institutions (jails, prisons), DUI diversion programs, and related aftercare programs, and can help your facility to quickly and inexpensively deliver a science-based and engaging substance abuse treatment program.
SMART INSIDEOUT™
Trains Counselors in SMART Recovery
Developed with NIDA Support
Offers Versions for Male and Female Offender Populations
Allows You to Rapidly Deliver a Secular, CBT-Based Substance Abuse Program
Also addresses non-substance abuse problems
Self-StudyTraining for Counselors on Convenient DVD
Starter Package only $299 (choose male or female) and includes 10 Participant Manuals
Additional Participant Manuals available in packs to 10.
From Corrections Today
"SMART addresses the offender's problems where they begin: in the mind. The program differs from 12-step regimens because it relies primarily on a cognitive approach and helps offenders take control of their lives by targeting ther thought patterns in very specific ways. This focus on cognitive change fits well with other correctional programs that focus on the root of criminal thinking errors. The ultimate goal is to prevent recidivism, which often ties directly into substance abuse relapse. Unlike AA and NA, the goals are accomplished in groups led by volunteer (facilitators), who are trained to guide the group process and assist participants in recognizing irrational thought patterns."
SMART INSIDEOUT™ is a registered trademark of SMART Recovery®
InsideOut Starter Sets
Each Starter Package (available in male or female offender versions) provides materials for the SMART INSIDEOUT™ Program.
| Component | Description | Use |
| --- | --- | --- |
| InsideOut Facilitator Manua | Comprehensive guide for training correctional facility substance abuse counselors in the aspects of the 4-Point Program | Self-guided training and protocols for conducting 36 InsideOut meetings |
| InsideOut Facilitator DVD | Five segments explain the 4-Point Program, and show footage of SMART Recovery meetings with male and female offenders. Reviews important SMART Recovery techniques. | Self-guided training on DVD |
| InsideOut Participant Workbook | Describes SMART Recovery principles and provides exercises and homework assignments corresponding to each group topic. | Handouts and homework for InsideOut meetings. |
| InsideOut Participant DVD (Male or Female Version) | Three segments explain SMART Recovery principles, CBT, and preparation for release from the correctional system. Footage of SMART Recovery meetings and interviews are used to illustrate techniques. | Motivational videos for InsideOut |
Download (PDF) our InsideOut factsheet by clicking here or get our InsideOut Flyer here.
How To Order InsideOut
Order InsideOut products from the SMART Recovery Bookshop, or call our National Office at 440-951-5357.
After the purchase of an InsideOut Starter Kit, packages of 10 additional Participants Manuals are available for only $79 + S/H.
InsideOut Sample Videos
Facilitator DVD Sample
In this short sample of the Facilitator Training video, Stages of Change are demonstrated to determine how to approach the participants, and to engage others in the group in the discussion.
InsideOut includes complete self-paced and convenient DVD video training for corrections counselors.
Participant DVD Samples
This video shows a participant in InsideOut using the ABC Tool to change the emotional outcome of a situation.
Male and female population versions of InsideOut are available. This is a sample of the female participant video.
For More Information on SMART INSIDEOUT™
Contact SMART Recovery for more information on SMART INSIDEOUT™ materials
SMART Recovery USA, Inc.
7304 Mentor Avenue Suite F
Mentor, OH 44060
Tel: 440-951-5357
Fax: 440-951-5358
Self-Management - People can manage their own behaviour.

Mutual Aid - People learn best from each other.

Choice - People choose their own goals, skills and tools.

Person Centred - People with lived experience are central in guiding what we do.

Evidence Led - All our programs are based on scientific evidence and we encourage their on-going evaluation.
History of
SMART Recovery
SMART Recovery was established in 1994 in the USA to meet the increasing demand of health professionals and their patients for a secular and science-based alternative to the widespread 12-Step addiction recovery program.
Such was its popularity that SMART Recovery grew from 42 group meetings at the beginning to more than 2000 in North America alone today and now proliferating worldwide in 23 countries and counting.
Since 1994
23+ countries
2,500+ groups globally
Get Started Right Now!
If you're feeling the negative effects of addiction, why wait to make changes? Get started with SMART Recovery by watching our instructional videos and slides, and find how quickly you can Discover the Power of Choice!
I want to get started now!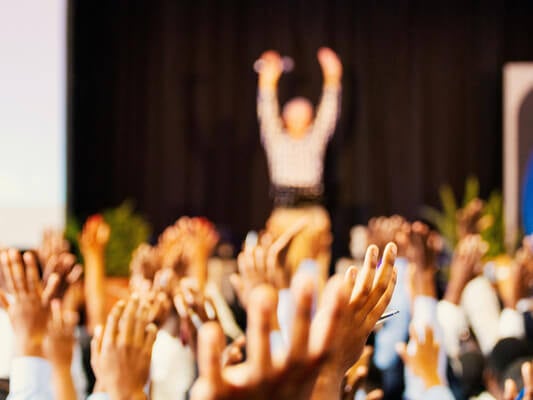 Important Decisions for Court-Mandated Attendance
First Amendment Court Cases
A compilation of court cases related to mandated support-group attendance and First Amendment issues regarding religious freedom.