[Guest blog post by Steve]
I was first introduced to SMART Recovery by hearing that it was an alternative to AA or NA. Having been through 12-step programs in the past with some success, I wasn't sure I wanted to walk away from what I already knew. What I have come to learn is that SMART Recovery can be an alternative to 12-step programs, but it also can be an addition to other programs.
I went to the SMART Meeting finder on the website www.smartrecovery.org and found several meetings, both online and in-person, and decided to go to an in-person meeting held at a community center in my neighborhood.
When I entered the meeting room, I was nervous. I didn't know what to expect. What I found was a welcoming group, eager to help me in my recovery journey. The meeting started with the Facilitator reading the guidelines for the meeting. Then the group began with a "Check-in" when each member had a chance to say what brought them to the meeting or what had happened with them recently. The first thing I noticed is the way everyone introduced themselves. Nobody said they were an alcoholic or an addict. It felt odd after being at meetings where I said my name and that I was an alcoholic. When it came to my turn, I said my name and told them that this was my first SMART Recovery meeting. I was welcomed and had a few people ask me questions. I wasn't used to that. Crosstalk is a regular occurrence at a SMART meeting. Another thing that was new to me was the variety of people and their addictive behaviors. The group had some that had a problem with alcohol, some with drugs, and others for non-substance issues such as gambling.
After everyone had a chance to speak, the Facilitator presented a tool from the SMART Recovery Handbook. We were told that the tool was based on the first of the 4 points in the program.
The tool presented was doing a cost benefit analysis of our addiction. I had done CBAs before, but never one for something like that! It was enlightening. It became obvious after completing the CBA that I was giving up long-term benefits for short-term relief. I had suspected that was the case but putting it down in black and white was truly an "Ah hah" moment.
Once the CBAs had been completed by the group members, the Facilitator asked what everyone thought of the exercise. The group had a discussion about what they had discovered. What I discovered is that I was not alone. My costs were similar to others in the group. From legal issues and the costs associated with that, to the loss of trust from others close to us, we shared a common bond that made me feel comfortable opening up to the group.
After the group conversation, the Facilitator asked the group to do a "Check-out". The check-out allowed each member to say what was most meaningful to them in the meeting. This again showed me that I was among other people with whom I had a lot in common. I was not the only one to have that "Ah hah" moment.
Since that first meeting I have become a fan of the tools presented. SMART Recovery has given me the chance to see my addictive behaviors in a different way. From coping with urges using the DEADS tool and giving a persona to my urges using the DISARM Method, to learning how to set healthy boundaries with concepts like Enlightened Self-interest, I have learned to successfully live a life beyond my addictive behaviors.
Having found a program that worked so well for me, I decided to take the SMART Recovery Facilitator's Training Program to start a meeting in my community. Being a volunteer Facilitator is very rewarding, and now I get to be the Facilitator welcoming people to their first SMART Recovery meeting!
Self-Management - People can manage their own behaviour.

Mutual Aid - People learn best from each other.

Choice - People choose their own goals, skills and tools.

Person Centred - People with lived experience are central in guiding what we do.

Evidence Led - All our programs are based on scientific evidence and we encourage their on-going evaluation.
History of
SMART Recovery
SMART Recovery was established in 1994 in the USA to meet the increasing demand of health professionals and their patients for a secular and science-based alternative to the widespread 12-Step addiction recovery program.
Such was its popularity that SMART Recovery grew from 42 group meetings at the beginning to more than 2000 in North America alone today and now proliferating worldwide in 23 countries and counting.
Since 1994
23+ countries
2,500+ groups globally
Get Started Right Now!
If you're feeling the negative effects of addiction, why wait to make changes? Get started with SMART Recovery by watching our instructional videos and slides, and find how quickly you can Discover the Power of Choice!
I want to get started now!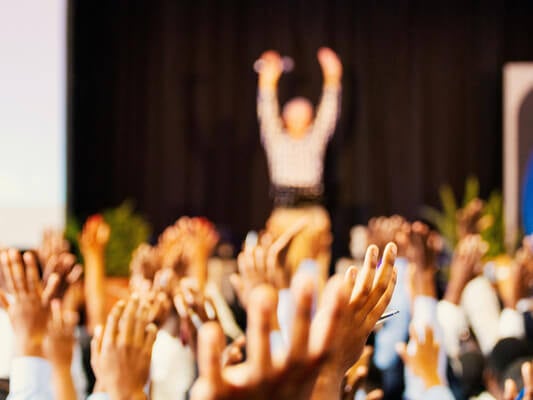 Important Decisions for Court-Mandated Attendance
First Amendment Court Cases
A compilation of court cases related to mandated support-group attendance and First Amendment issues regarding religious freedom.