Who is SMART Recovery?

SMART Recovery is a nationwide, nonprofit organization which offers free support groups to individuals who desire to gain independence from any type of addictive behavior. SMART Recovery also offers a free Internet Message Board discussion group, and sells publications related to recovery from addictive behavior.
What is the SMART Recovery program of recovery?

The SMART Recovery approach to recovery is summarized in the Four-Point program. SMART Recovery teaches how to:

Enhance and maintain motivation to abstain
Cope with urges
Manage thoughts, feelings, and behaviors
Balance momentary and enduring satisfactions
What does SMART Recovery stand for?

"SMART" Recovery is an acronym that stands for "Self-Management and Recovery Training."
What is addictive behavior?

Addictive behavior is over-involvement with substance use (e.g., psychoactive substances of all kinds, including alcohol, nicotine, caffeine, food, illicit drugs, and prescribed medications), or over-involvement with activities (e.g., gambling, sexual behavior, eating, spending, relationships, exercise, etc.). We assume that there are degrees of addictive behavior, and that all individuals to some degree experience it. For some individuals the negative consequences of addictive behavior (which can involve several substances or activities) become so great that change becomes highly desirable.
How is SMART Recovery different from Twelve Step programs such as AA or NA?

SMART Recovery has a scientific foundation, not a spiritual one. SMART Recovery teaches increasing self-reliance, rather than powerlessness. SMART Recovery meetings are discussion meetings in which individuals talk with one another, rather than to one another. SMART Recover encourages attendance for months to years, but probably not a lifetime. There are no sponsors in SMART Recovery. SMART Recovery discourages use of labels such as "alcoholic" or "addict".
How do I contact SMART Recovery?

Address
SMART Recovery
7304 Mentor Avenue
Suite F
Mentor, Ohio 44060

Phone Number
440-951-5357

FAX
440-951-5358.

Contact us here.
How do I find local meetings?

If SMART Recovery is not listed in your local telephone book, click here to view the SMART Roster.
How do I obtain meeting verifications?

Verification forms are used to provide documentation that an individual has participated in a substance abuse recovery meeting. These may be desired for a variety of reasons, including good faith evidence in pre-court hearings, to satisfy an employer stipulation or court sentence, to fulfill a component of probation, etc.

You can either ask your Face to Face Facilitator for a verification or… For online meetings follow these instructions:

At the end of the online meetings, the facilitator will provide a link to our Online Verification Request Form. Once you've completed and submitted the form, the information will be used to populate your email Verification Letter that the facilitator will forward to you after confirming your attendance at the meeting. Receipt and timeliness depends on the accuracy of the information you provide. Specific, detailed instructions are available on the Message Boards in the Info and FAQs forum.
How do I order SMART Recovery publications?

You can place your order through our secure online bookstore located on our website. Orders can also be placed over the phone, fax or mailed to the National Office. Your local meeting facilitator may also carry some publications for sale.
Is SMART Recovery as effective as AA?

From a scientific perspective, the effectiveness of all support groups for addictive behavior is unproven. The only way to answer that question is to attend meetings from all available groups, and reach a personal conclusion about the best approach to recovery.
What are the other non-Twelve Step support groups?
What is the history of the relationship between SMART Recovery and Rational Recovery?

SMART Recovery, a non-profit corporation, was originally named the Rational Recovery Self-Help Network, and was affiliated with Rational Recovery Systems, a for-profit corporation owned by Jack Trimpey. In 1994, the non-profit changed its name to SMART Recovery, and ended all affiliation with Trimpey. This change occurred because of disagreements between Trimpey and the non-profit's board of directors about the program of recovery to be offered in the self-help groups.
What are the differences between SMART Recovery and Rational Recovery (RR)?

The ultimate organizational authority in SMART Recovery is the Board of Directors. The ultimate program authority is scientific knowledge and rational thought, as interpreted by the Program Committee and Board of Directors. In RR, the ultimate authority for all issues is the owners. SMART Recovery has a broad program that includes attention to motivation, urges, problem-solving and lifestyle balance. From the perspective of the SMART Recovery Program, RR (as of 1997) appears to have a narrower focus, primarily on urge coping. Earlier RR (as expressed in The Small Book, which is on the SMART Recovery Suggested Reading List) had a broader focus. SMART Recovery offers groups, publications, and an Internet listserve discussion group. RR offers educational workshops and publications.
Can SMART Recovery be used successfully with ||bottomed-out|| individuals?

SMART Recovery is not for everyone, but rationality does have a broad appeal! The expression "street smart" in part refers to this. Rational does not have to be complicated. Simple is best. Even children can grasp the basics of rational thinking. If someone is truly beyond any rational thinking, he or she may also be beyond any help (but this seems unlikely).

SMART Recovery can reach out to all levels of society. SMART Recovery meetings currently occur in homeless shelters, inpatient mental health units, prisons, and other places frequented by individuals with substantial addictive behavior (and other) problems. The Facilitators who lead these meetings report significant success in teaching SMART Recovery concepts, and significant gratitude from those who learn them.
Does SMART Recovery have groups for ||codependency||?

SMART Recovery has a Family & Friends online group and a message board forum for Concerned Significant Others (CSO). The participants are encouraged to read the book Get Your Loved One Sober, and employ the tools of the Community Reinforcement Approach and Family Training (CRAFT) program. CRAFT is a scientifically-based intervention designed to help concerned significant others (CSOs) to engage treatment-refusing substance abusers into treatment.

Significant others could also attend SMART Recovery meetings aiming to abstain from specific behaviors that they may have developed in (maladaptive) response to the addictive behavior. SMART Recovery is intended for all addictive behavior (substances and activities), and enabling behavior can be considered as a form of addictive behavior.

If your locality has several individuals with these issues, you may wish to get involved with our SMART Recovery Family & Friends online group, and work toward creating your own local group.
Where does SMART Recovery get its money, and how does it spend it?

Primary funding is obtained from individual contributions, sale of publications, group donations to the Central Office, grants, and corporate sponsor-level contributions.

Primary expenses include general Central Office expenses (mailing, e-mail, phone, copying), and full and part-time staff members: Mark Ruth, Executive Director, Jodi Dayton, Manager, Network Services.

Primary services include communications — quarterly News & Views newsletter, quarterly Facilitator's & Advisor's Letter, responses to phone, fax and email inquiries; volunteer support (face-to-face meeting volunteers and the online volunteer community); development and support of new meetings (national and international); an annual training program; and new product development.
What is ADASHN (Alcohol and Drug Abuse Self-Help Network), and what is its relationship SMART Recovery?

In August, 1994, when the Board of Directors decided to end its affiliation with Rational Recovery Systems (RR), it was necessary to change our name, which had been Rational Recovery Self-Help Network. Because there had been insufficient time to identify a suitable name, Joe Gerstein, M.D., President at that time, suggested ADASHN as a name that would not bring us into conflict with the name of any other organization. It was understood by all that in time a better name would be established. Rob Sarmiento, Ph.D., a Board Member, suggested SMART Recovery several weeks later, and this name was adopted in October, 1996. However, because a number of documents and accounts had already been established under the name ADASHN, we became ADASHN dba (doing business as) SMART Recovery. In time changing all of our documents and accounts over to SMART Recovery® may become a priority, but for now all of our efforts have been directed toward building our network.
Sometimes I see SMART, and sometimes SMART Recovery. What's the difference?

When informally referring to our organization, we use SMART. When formally referring to our organization, we use the full name, to emphasize that the name is an acronym (Self Management and Recovery Training). The full name often also includes the service mark symbol, which clarifies that only SMART Recovery offers the SMART Recovery Program.

SMART Recovery® is a registered service mark of ADASHN.

For informal use we recommend SMART Recovery (rather than SR or SMART-R) because it helps differentiate us from other groups.
Acronyms Used in the SMART Recovery Program

SMART = Self-Management And Recovery Training

REBT = Rational Emotive Behavior Therapy

USA = Unconditional Self Acceptance

UOA = Unconditional Other Acceptance

ABCs
A = Activating event, something happens
B = Beliefs, thoughts, and attitudes about "A"-These beliefs can be rational (rB), reality-based, logical and self-helping, or irrational (iB), demanding and wishful based thinking, illogical, and self-defeating.
C = Consequences-the emotions (mad, sad, scared, glad, etc.) and behaviors that are the result of A
(Activating Event) + B (Beliefs)
D = Disputes-arguments against irrational beliefs
E = Effects of the disputes-new emotions and behaviors that result from replacing irrational beliefs with rational ones

CBA = Cost/Benefit Analysis

DIBS = Disputing Irrational BeliefS

DISARM = Destructive Self-talk Awareness and Refusal Method

LFT = Low Frustration Tolerance

PPP = Practice, Patience, Persistence

REI = Rational Emotive Imagery

VACI = Vital Absorbing Creative Interest

ATW = Absolute Thought Warning !!!!…Look for the Should…Must…Have to…Cant…Ought…All…Need…Always…Never…Awful…Terrible…Horrible…or CAN'T STAND's !!!!!

For more information on this topic, see the SMART Recovery Dictionary.
Self-Management - People can manage their own behaviour.

Mutual Aid - People learn best from each other.

Choice - People choose their own goals, skills and tools.

Person Centred - People with lived experience are central in guiding what we do.

Evidence Led - All our programs are based on scientific evidence and we encourage their on-going evaluation.
History of
SMART Recovery
SMART Recovery was established in 1994 in the USA to meet the increasing demand of health professionals and their patients for a secular and science-based alternative to the widespread 12-Step addiction recovery program.
Such was its popularity that SMART Recovery grew from 42 group meetings at the beginning to more than 2000 in North America alone today and now proliferating worldwide in 23 countries and counting.
Since 1994
23+ countries
2,500+ groups globally
Get Started Right Now!
If you're feeling the negative effects of addiction, why wait to make changes? Get started with SMART Recovery by watching our instructional videos and slides, and find how quickly you can Discover the Power of Choice!
I want to get started now!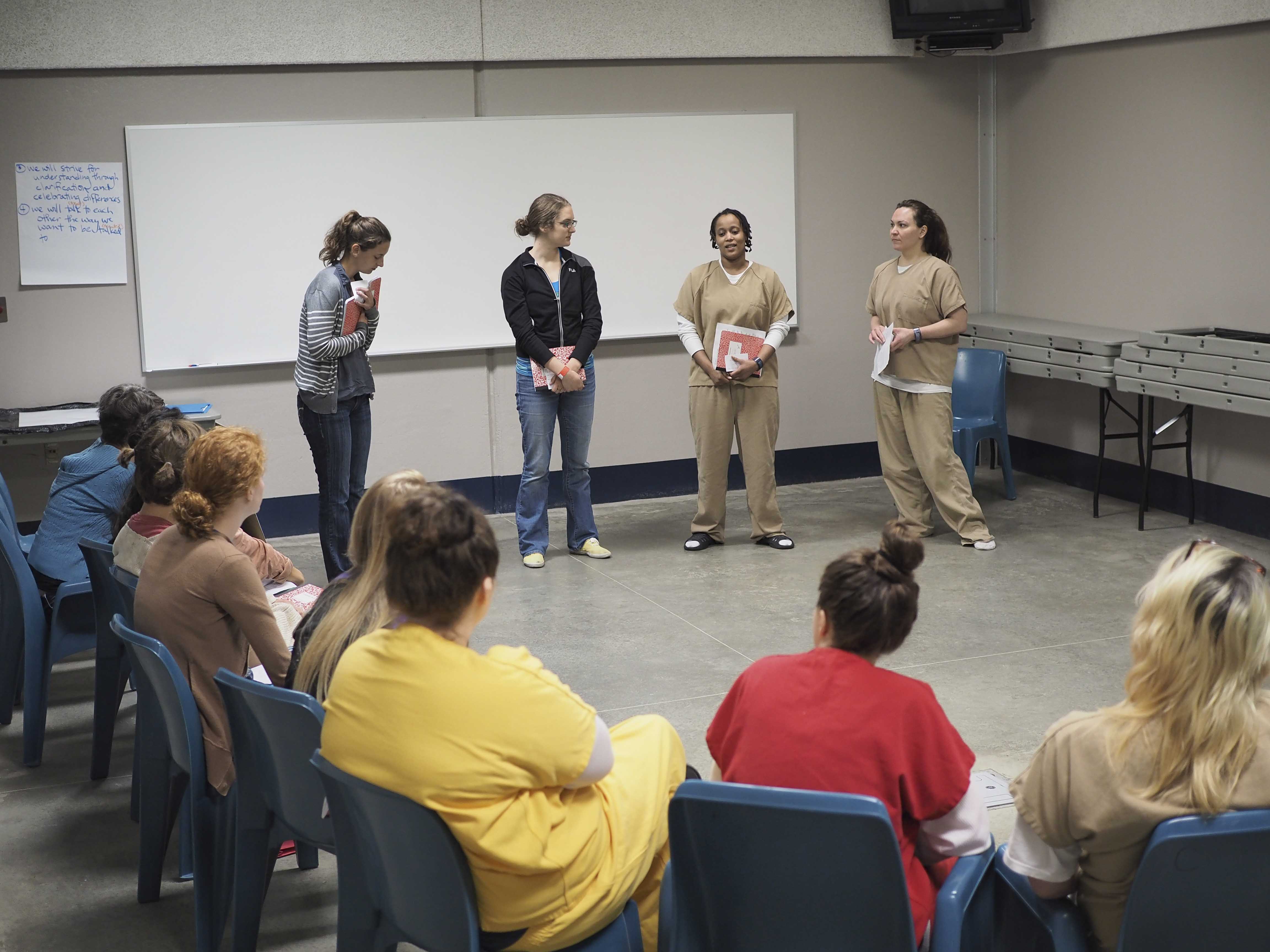 Important Decisions for Court-Mandated Attendance
First Amendment Court Cases
A compilation of court cases related to mandated support-group attendance and First Amendment issues regarding religious freedom.