Thank you for interest in SMART Recovery. If you have concerns about how a meeting was conducted or if problematic behavior is occurring within our organization we want to become aware of it and address it.
This is for US/Canada meetings only.
The goals of this resolution process are to:
Establish the context and details of a concern,
Assist in adhering to policy and procedures set within the organization,
Identify if additional training/mentoring is needed for all volunteers,
Identify if additional resources beyond addiction recovery are needed for any individuals involved
Determine and carry out effective responses if Volunteer Code of Conduct/Behavior Guidelines have been violated, and
Track and improve upon areas of the organization where consistent dissatisfaction is expressed by participants
Before completing the following form, please consider the following steps (both of which are consistent with "self-management"):
Make changes in your own behavior, as a means of eliciting different behavior in the person you are concerned about;
Address the issue directly with the person or group you are concerned about, with the goal of reaching a resolution.
If these steps are insufficient or irrelevant, please complete the form found here:
https://tinyurl.com/SRUSAbehavior
Assistant Executive Director Christi Alicea will acknowledge receipt of your email within two business days, request additional information if needed, and estimate a timeframe for resolution.
The resolution process my also involve soliciting the assistance of the Regional Coordinator as part of the resolution.
Please note:
This is for US/Canada meetings only.
The National Office will maintain a copy of concerns and outcomes and will provide a summary report to the Board of Directors on a quarterly basis.
Confidentiality and anonymity will be respected when requested as much as possible, though it might mean inability to pursue the concern if there is no way for you to remain anonymous.
If an individual wishes to bring a complaint accusing another of misconduct and remain anonymous, SMART's ability to respond will be limited or in some instances the issue may not be able to be resolved. The resolution process may also involve soliciting the assistance of the Regional Coordinator as part of the resolution.
Further Action
If, after consultation with the Assistant Executive Director, a concern is not resolved to the satisfaction of the parties, any party may appeal the outcome to the Executive Director, within 30 days, by submitting a summary (500 words maximum) of the situation and the requested actions. Similarly, the decision of the Executive Director may be appealed to the President (also using a 500-word summary), and again to the Executive Committee of the Board (also using a 500 word summary).
The Executive Committee is the final arbiter of how to respond to concerns, unless at its own discretion it consults with the full Board of Directors.
In the online community, concerns are responded to by the procedures established by that community, and decisions also may be appealed to the Executive Director, the President, and Executive Committee of the Board.
Self-Management - People can manage their own behaviour.

Mutual Aid - People learn best from each other.

Choice - People choose their own goals, skills and tools.

Person Centred - People with lived experience are central in guiding what we do.

Evidence Led - All our programs are based on scientific evidence and we encourage their on-going evaluation.
History of
SMART Recovery
SMART Recovery was established in 1994 in the USA to meet the increasing demand of health professionals and their patients for a secular and science-based alternative to the widespread 12-Step addiction recovery program.
Such was its popularity that SMART Recovery grew from 42 group meetings at the beginning to more than 2000 in North America alone today and now proliferating worldwide in 23 countries and counting.
Since 1994
23+ countries
2,500+ groups globally
Get Started Right Now!
If you're feeling the negative effects of addiction, why wait to make changes? Get started with SMART Recovery by watching our instructional videos and slides, and find how quickly you can Discover the Power of Choice!
I want to get started now!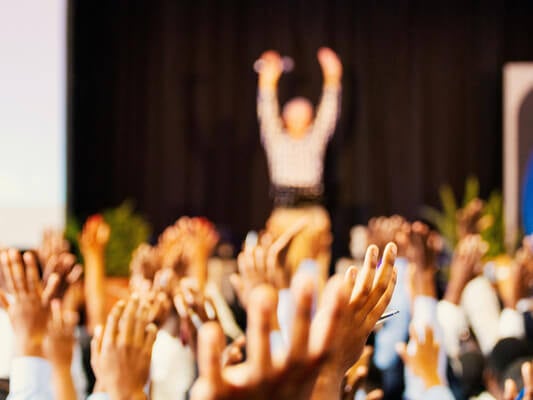 Important Decisions for Court-Mandated Attendance
First Amendment Court Cases
A compilation of court cases related to mandated support-group attendance and First Amendment issues regarding religious freedom.